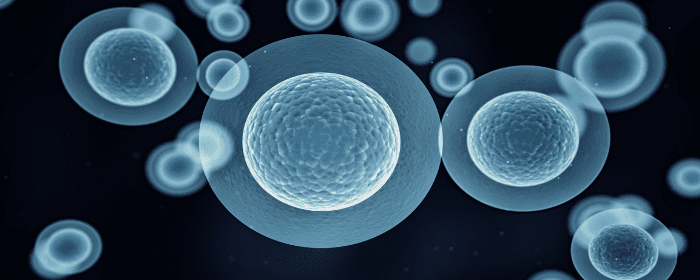 With nearly 30 million people in the US affected by osteoarthritis (OA), the condition continues to be among the leading causes of chronic pain and disability. Considering that advances in medical technology have increased overall life expectancy, the number of people living longer and dealing with the effects of OA is expected to increase for the foreseeable future.
Although modern medicine has improved the way most diseases and chronic conditions are diagnosed and treated, OA treatment has not benefited from these advances. As a result, treatment and prevention of OA continue to focus primarily on controlling and minimizing symptoms associated with the condition, not treating or preventing the condition itself. Unfortunately, for many, when symptoms of OA progress to a point where the pain is no longer able to be managed, their options look to surgical replacement of the affected joint.
While there are many contributing factors related to the onset and progression of OA, including obesity, history of trauma, genetics, and heritable and acquired disorders, there also appears to be an association between the onset of OA and a depleted local population of mesenchymal stem cells (MSCs).
Considering the apparent relationship between OA and MSCs, Freitag et al. reviewed the reparative pathways, safety, and efficacy of MSC therapy in the treatment of osteoarthritis.
With their ease of harvest and ability to expand into chondrocytes, MSCs have continued to gain interest when exploring various stem cell therapies for the active management of pain and symptoms associated with OA.
Freitag et al. found that preclinical and clinical results of studies of cartilage repair techniques that utilize MSCs, including MSC scaffold transplantation techniques, MSC injectable techniques, MSC as a vehicle for platelet-rich plasma (PRP), and hyaluronic acid (HA) as an active carrier of MSCs, have all shown favorable results in supporting the benefits of MSC for the improvement of function and regeneration of new tissue in those afflicted with OA.
With over 400 active trials currently examining the efficacy of MSCs in the treatment of a variety of conditions, including OA, the safety of utilizing MSC therapy continues to draw interest from the medical community.
Although some early studies appeared to raise the question of abnormal cell growth, and ultimately the safety, associated with MSC therapy, the authors' systematic review of clinical trials found that, while caution needs to be undertaken when culturing MSCs, the evidence demonstrates MSCs are generally safe for therapeutic use for the treatment of OA.
Freitag et al. conclude that the rapid progression of OA and related conditions demonstrate the need for therapies that repair and prevent these diseases, not just manage pain and related symptoms. As such, the authors feel MSC therapy offers a safe and viable option for the eventual treatment and prevention of OA and calls for further randomized controlled trials to evaluate the most effective applications of MSCs for managing osteoarthritis.
Source: (2016, May 26). Mesenchymal stem cell therapy in the treatment of osteoarthritis. Retrieved from https://bmcmusculoskeletdisord.biomedcentral.com/articles/10.1186/s12891-016-1085-9