Regenerative Medicine for Traumatic Brain Injury
For those seeking to potentially manage symptoms and slow the progression of this condition. Regenerative Medicine, also know as Stem Cell Therapy, for Traumatic Brain Injury is a natural alternative option.
Regenerative Medicine for Traumatic Brain Injury
For those seeking to potentially manage symptoms and slow the progression of this condition. Regenerative Medicine, also know as Stem Cell Therapy, for Traumatic Brain Injury is a natural alternative option.
— YOUR REGENERATIVE JOURNEY CAN BEGIN
Regenerative Medicine for Traumatic Brain Injury – Discover a new alternative way to help manage symptoms.
With Regenerative Medicine, also known as stem cell therapy for traumatic brain injury, there is hope for an improved quality of life. Although there is no cure, this therapy has the potential to help manage symptoms of Traumatic Brain Injury.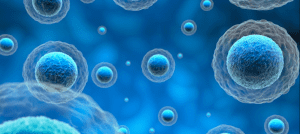 Studies have shown potential improvements such as:
Improved Stamina & Mood
Improved Appetite
Improved Muscle Functions
Sleep Pattern Improvement
Decreased Chronic Pain
Improved Cognitive Function
Increased energy
Traumatic Brain Injury
A Traumatic Brain Injury (TBI) is a disruption to normal brain function caused by a blow, jolt, or other force to the head. Sometimes referred to as craniocerebral trauma, this type of brain dysfunction can also be caused by a sharp object which penetrates the brain tissue, such as a bullet or shrapnel.
TBI is a complex injury with a broad range of potential symptoms and long-term complications. While mild brain injuries may only affect the brain cells temporarily, more serious TBI can result in torn tissue, bleeding, and other physical brain damage. The most severe cases can lead to permanent brain damage or death.
Millions of individuals experience brain injuries every year, with more than half of the cases warranting hospital treatment. Half of all TBIs are caused by motor vehicle accidents, but military personnel in combat zones are also at risk.
Because the brain dictates so many aspects of life, a Traumatic Brain Injury can result in a broad range of symptoms. No two brain injuries are alike, and symptoms may appear immediately or within the days and weeks afterward. While physical symptoms such as slurred speech, weakness in the arms and legs, serious headache, repeated vomiting or nausea, and others may occur, sensory and cognitive symptoms, as well as personality changes, may also develop. Mood changes, feelings of depression and anxiousness, agitation, light sensitivity, and changes in hearing, taste, or smell can arise. Symptoms and their severity can vary from one patient to the next and may differ depending on whether the injury is mild, moderate, or severe.
Today's Treatment
Traumatic Brain Injuries do not heal in the same way other injuries do. Recovery is a functional process and typically necessitates rehabilitation. Typically, TBIs require emergency care encompassing a neurological exam and imaging tests to quickly assess the impact of the injury. While mild TBI, or concussion, typically requires close monitoring and rest, moderate to severe TBI may require emergency surgery and medications to limit secondary brain damage. Post-injury care may also comprise rehabilitation services such as physical therapy, speech and language psychology, and psychological services.
Regenerative Medicine Therapy
Because there is currently little that can be done to reverse the initial brain damage caused by trauma, the focus of treatment for an individual with TBI is to prevent further injury. This typically includes ensuring ample oxygen supply to the brain, maintaining blood flow, and controlling blood pressure. One emerging area of focus is Regenerative Medicine, also known as stem cell therapy, which has been studied for potential improvements in neurological function in patients who have experienced TBI.
When a brain injury occurs, the trauma prompts the immune system to send cells to the injured area. This results in swelling, which can cause significant tissue damage and the death of brain cells, or neurons.  Regenerative Medicine such as stem cell therapy for traumatic brain injury has been studied to help restore functions that are lost as a result of TBI.
Some improvements in these studies have shown improvement in the areas of motor performance, balance, sensation, social cognition, self-care, and communication.
Regenerative Medicine therapy has the potential to help overcome the loss of neurons and support the complex inter-cellular connections needed for optimal functioning. In particular, stem cells can slow or halt further brain damage and promote healing by reducing inflammation and achieving a tissue-protective effect. A combination of treatments, which may encompass traditional therapies as well as other Regenerative Medicine therapies such as hyperbaric oxygen therapy, can offer an aggressive approach for these complex injuries and improve the quality of life for patients.
Regenerative Medicine is still considered an experimental procedure and not approved by the FDA. Patients must consider realistic expectations in their research and possible therapy options.
Speak with a Care Coordinator today for a more accurate assessment of your condition and therapy options.
Please see the comments and personal videos testimonies on our website to see our patients' experience and their personal journey to wellness with Stemedix.
How Stemedix Helps You Heal

Professional Medical Care
Our Board-Certified Physicians specialize in regenerative medicine. They stay abreast of the latest developments in stem cell research. Each patient is screened and reviewed before being approved for therapy.

Advanced Therapy
Each patient is thoroughly reviewed to ensure their safety for treatment. The physicians will then determine potential benefit candidacy. If approved, a customized treatment plan is offered for the patient.

Specialized Care
Stemedix can help coordinate patients with necessary wheelchair transportation, medical equipment, and Care Giving services as needed during their stay. Your Care Coordinator is available for questions and assistance.
Latest Articles on Stem Cell Therapy for Traumatic Brain Injury & Health Awareness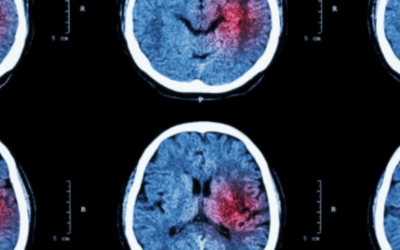 Every year, approximately 350,000 Americans experience severe and moderate traumatic brain injuries (TBI) that can result in long-term disabilities. Unfortunately, there are no effective treatments to improve the structural repair and recovery of function in patients...
read more