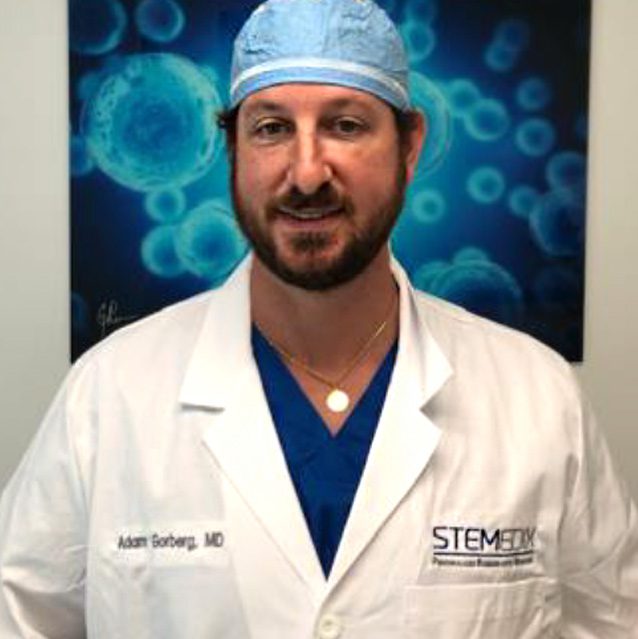 Dr. Adam Gorberg, MD
Dr. Adam Gorberg is board certified by the American Board of Anesthesiology. He began his studies at the State University of New York at Albany, graduating Summa Cum Laude with Bachelor of Science degree in Biology. He received his Medical Degree from New York Medical College. Dr. Gorberg performed his medical internship at Danbury Community Hospital (a Yale affiliate) and then went on to complete his anesthesiology residency training at Westchester Medical Center, located in Valhalla, N.Y.
Dr. Gorberg was awarded the Air Force Health Professions Scholarship. He served the Air Force on active duty from July 2010 to July 2014. As a general anesthesiologist, he deployed to Afghanistan and served at ROLE 3 hospitals in Bagram and Kandahar, Afghanistan. As a specialist in trauma medicine, he took care U.S., NATO, and local nationals. For his exceptional service during Operation Enduring Freedom he was awarded the Meritorious Service Medal.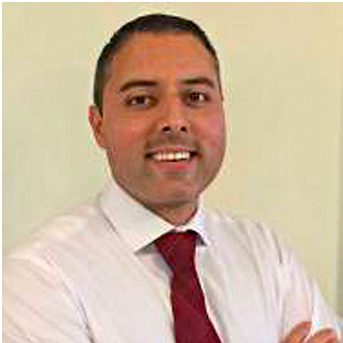 Dr. Khuram Khan
Dr. Khuram Khan Is board certified by the American Board of Anesthesiology and is a Diplomate of the National Board of Echocardiography. His extensive educational background in the medical field began as an undergraduate at the Florida International University in Miami where he also graduated Magna Cum Laude with Bachelor of Science in Biological Sciences.
Dr. Khan completed his residency training at Rutgers/Robert Wood Johnson Medical School in New Brunswick, New Jersey where he served as Chief Resident for a large Anesthesiology training program. While at Rutgers/Robert Wood Johnson Medical School, Dr. Khan also
completed his fellowship training in Adult Cardiothoracic Anesthesia. His medical degree was obtained from Nova Southeastern University-COM in Ft. Lauderdale, Florida. Dr. Khan is the primary author of the Transesophageal Echocardiography chapter in Anesthesia Unplugged Second Edition and has presented numerous research papers/projects including presentations at the International Anesthesia Research Society and Post-Graduate Assembly in Anesthesiology.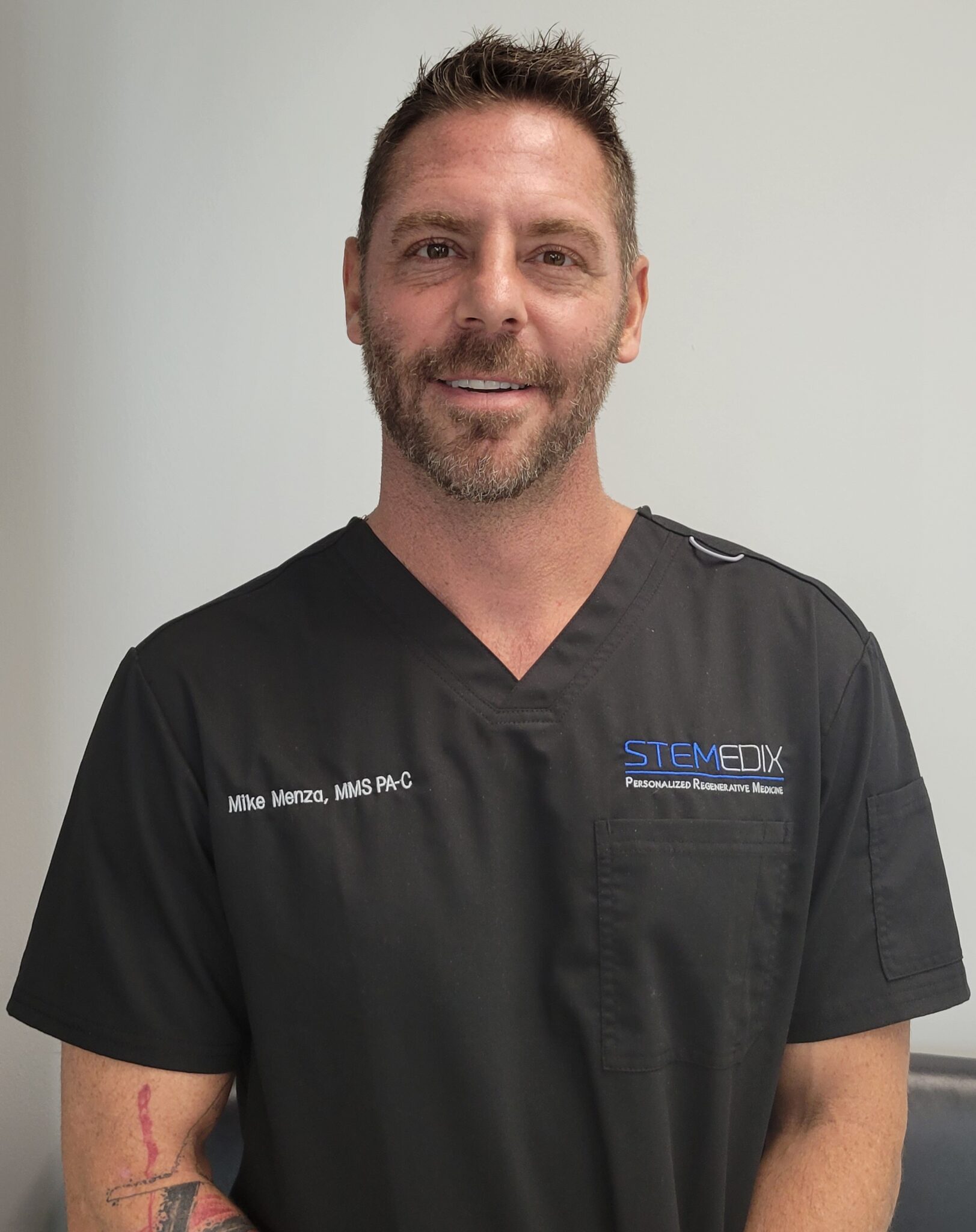 Mike Menza, MMS PA-C
Mike is a nationally certified Physician Associate (PA) specializing in performance health, functional medicine, and hormone optimization for both men and women.  Before specializing in performance medicine, Mike operated the highest rated primary care clinic in Austin, Texas. Mike has completed over 60 operating room cases in general, reconstructive and orthopedic surgery. He has also completed elective rotations in dermatology and a special rotation working with the Broward County Medical Examiner as a medical expert at accident and crime scenes.
Mike attained a Masters in Education from the University of New South Wales in Sydney Australia before beginning his career in medicine. He is currently working towards his DMS – Doctor of Medical Science degree at Butler University.
He is passionate about practicing cutting edge, evidence based medicine and utilizing his education background to help his patients understand the "why", not just the "what".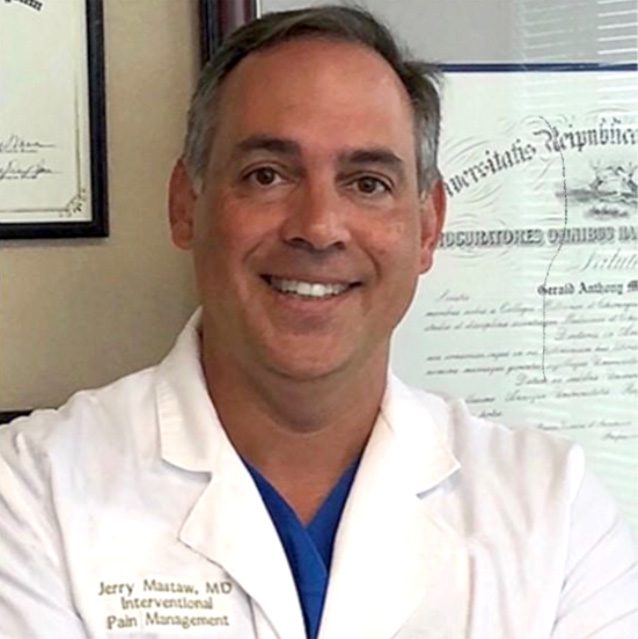 Dr. Gerald Mastaw, MD
Dr. Gerald (Jerry) Mastaw, MD is an interventional pain management physician who is board certified in Pain Medicine and Anesthesiology. A graduate of the University of Michigan Medical School (2000), he continued his training in Michigan and finished his residency in anesthesia in 2004. After residency he started a 5-year career in the US Navy. His first duty station was at Cherry Point Marine Corps Air Station. While at Cherry Point, he received orders to deploy to Iraq with Combat Logistics Regiment 25 out of Camp Lejeune. He was in Iraq for 9 months from 2005 to 2006 where he worked as an anesthesiologist in a Surgical Shock Trauma Platoon at Al Taqqdum. After Iraq he was stationed at Naval Hospital Rota Spain where he was the Department Head of Anesthesia. After his Navy career he returned to University of Michigan where he finished a one-year fellowship in interventional pain management. He continues to practice pain management as well as regenerative medicine.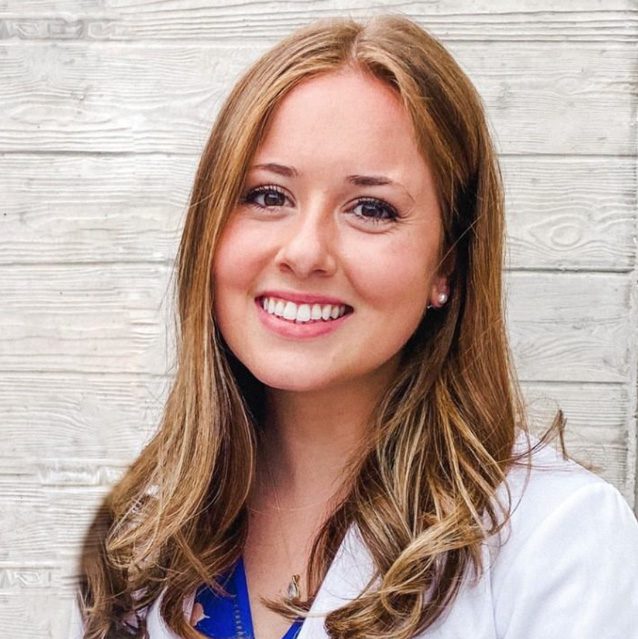 Catherine "Katie" Ruffino, PA-C
Dr. Katie Ruffino PA-C is a nationally board-certified Physician Associate who specializes in regenerative and functional medicine. She received her Honors Bachelor of Science in Biomedical Sciences and Master of
Physician Assistant from Marquette University in Milwaukee, WI.
Her medical training extends into inpatient and outpatient internal medicine, endocrinology, neurology, vascular surgery, cardiology,
pediatrics, and emergency medicine. She has extensive training experience in harvesting adipose and bone marrow derived stem cells as well as PRP, ultrasound-guided joint, tendon, and muscle injections, Diabetes Relief insulin infusions, IV therapy, and more.
"I am blessed to have had opportunities to develop my knowledge and skillsets to be a vessel for patients in their individual healing process. I am grateful to provide top-of-the-line care to patients that gives them hope in their debilitating conditions."
She has also trained with the Institute of Functional Medicine to enhance her practice from a root-cause perspective. She takes a holistic approach that utilizes her skills as a nutrition specialist and gut-health expert to educate patients on the importance of the daily choices we make to take care of ourselves.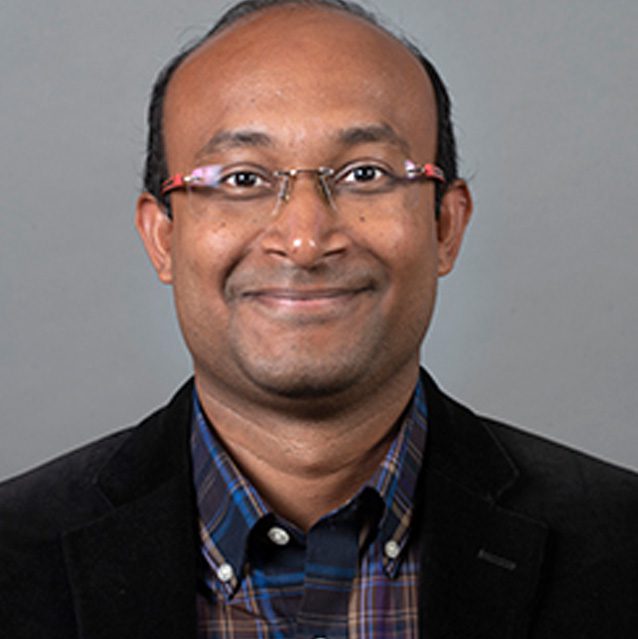 Pavan Rajanahalli, Assistant Professor, Biology
Dr. Rajanahalli supports Stemedix as a stem cell biologist. His experience includes focusing on reprogramming, differentiation, and 3D culture of stem cells. He began his studies in 2003 at the Oxford College of Science, Bangalore, India, B.Sc. and continued in 2006 at the Bangalore University, Bangalore, India, M.Sc. He went on to complete his education in 2011 University of Dayton, Ph.D.
Dr. Rajanahallis's professional and community activities include Reprogramming somatic cells (skin, peripheral blood mononuclear cells) into induced pluripotent stem cells (iPSCs) using small molecules and episomal plasmids. Identifying novel differentiation methods of iPSCs (using small molecules) to generate neuronal stem cells, oligodendrocytes, cardiomyocytes, pancreatic beta cells, hematopoietic stem cells, and T-cells and use these cells to model diseases (genetic, autoimmune, and metabolic) in a dish. Developing a 3D cell culture system (using advanced hydrogel systems for organoid formation from iPSCs and mesenchymal stem cells (MSCs) and spheroid formation of tumors (drug testing). As well as, using oparticles (Ag, Au, Zn, Fe, and Pt) and identifying pathways responsible for DNA damage and apoptosis in stem cells.