Regenerative Medicine for Rheumatoid Arthritis
For those seeking to potentially manage symptoms of this condition, Regenerative Medicine also know as Stem Cell Therapy for Rheumatoid Arthritis is a natural alternative option.
Regenerative Medicine for Rheumatoid Arthritis
For those seeking to potentially manage symptoms of this condition, Regenerative Medicine also know as Stem Cell Therapy for Rheumatoid Arthritis is a natural alternative option.
— YOUR REGENERATIVE JOURNEY CAN BEGIN
Stem Cell Therapy for Rheumatoid Arthritis – Discover a new alternative way to help manage your symptoms.
Regenerative Therapy, also known as Stem Cell Therapy for Rheumatoid Arthritis, provides a natural option for those seeking an alternative option.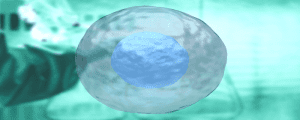 The following are potential symptom improvements with Regenerative Medicine:
Reduction of inflammation in joints
Reduction or elimination of stiffness
Increased energy
Increased range of motion
Reduction of fatigue
Increased flexibility
Reduction of joint pain & swelling
Rheumatoid Arthritis
Rheumatoid arthritis (RA) is an inflammatory autoimmune disease in which the musculoskeletal system is compromised by an abnormal immune response. The autoimmune system, which normally protects the body, mistakenly attacks the joints in patients with RA, causing inflammation. As the synovium membrane in which lines the joints becomes attacked, patients experience a variety of uncomfortable and potentially debilitating symptoms. Inflammation can also cause fluid accumulation within the joints, worn cartilage, and swelling.
Like other forms of arthritis, Rheumatoid arthritis is chronic, which means there is currently no cure. It is a degenerative condition in which the severity, progression, and symptoms affect each patient differently. While some individuals gradually develop symptoms, others may experience a rapid progression. As symptoms worsen, the synovium becomes more compromised. This spurs a domino effect: inflammation is triggered, and the bones erode further. While Rheumatoid arthritis is typically concentrated on the joints, in some cases it may also affect the skin, eyes, and nerves. It can also increase the risk of complications such as heart disease, renal damage, and pulmonary fibrosis.
How Do Stem Cells Treat Osteoarthritis?
Based on the tissue around them, stem cells can turn into cartilage or bone, muscle, tendon, ligaments, or fat. Researchers are currently studying stem cells from human beings in order to develop stem cell therapies for osteoarthritis.
The release of anti-inflammatory substances by stem cells can help reduce pain and heal injuries. Some studies have shown that stem cells can be injected into joints to reduce pain, swelling, and loss of movement.
Today's Treatment
Effective treatment for Rheumatoid arthritis requires a two-pronged approach. The first aspect is preventing the abnormal immune response — the sole reason for the attack and its damaging results. Secondly, medical experts need a way to repair or replace damaged cells, including those affected by inflammation throughout the synovium lining. Modern medications are limited in the fact that they focus solely on the first aspect, and either delay or suppress the unusual immune response.
Regenerative Medicine Therapy
To move past the limitations of traditional medicine, researchers are exploring Regenerative Medicine therapies to address degenerative conditions such as Rheumatoid arthritis. In specific, Stem Cell Therapy for Rheumatoid Arthritis can be used to regulate the immune system without triggering an inflammatory response. This makes them a desired form of treatment for autoimmune diseases such as Rheumatoid arthritis, Multiple Sclerosis, Crohn's disease, and others.
Stem Cell Therapy for Rheumatoid Arthritis is also researched in its ability to become virtually any cell. This is particularly useful for Rheumatoid arthritis patients and individuals with other joint disorders, as these cells have the ability to differentiate and become cartilage cells. They can, therefore, repair joint damage, especially when combined with hyaluronic acid injections.
Stem cells naturally have the ability to promote the body's natural healing mechanisms to work more efficiently, which can help to fully regenerate missing or damaged synovium tissue which Rheumatoid arthritis patients would ordinarily not have the ability to regrow. This leads to a number of potential benefits for those battling this condition.
Regenerative Medicine is still considered an experimental procedure and not approved by the FDA. Patients must consider realistic expectations in their research and possible therapy options. 
Speak with a Care Coordinator today for a more accurate assessment of your condition and therapy options.
Catherine shares her incredible journey of 20 years with Rheumatoid Arthritis how Regenerative Medicine has given her the opportunity to be able to enjoy more of her passion of painting.
How Stemedix Helps You Heal

Professional Medical Care
Our Board-Certified Physicians specialize in regenerative medicine. They stay abreast of the latest developments in stem cell research. Each patient is screened and reviewed before being approved for therapy.

Advanced Therapy
Each patient is thoroughly reviewed to ensure their safety for treatment. The physicians will then determine potential benefit candidacy. If approved, a customized treatment plan is offered for the patient.

Specialized Care
Stemedix can help coordinate patients with necessary wheelchair transportation, medical equipment, and Care Giving services as needed during their stay. Your Care Coordinator is available for questions and assistance.
Latest Articles on Stem Cell Therapy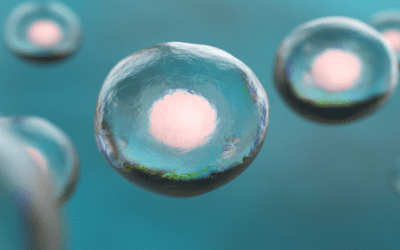 Alzheimer's disease (AD) is the most common cause of dementia, accounting for an estimated 50%-70% of dementia cases worldwide. Characterized by memory loss and cognitive impairment, AD is progressive, debilitating, and fatal. In addition, it's estimated...
read more