Regenerative Medicine for Stroke
Regenerative Medicine, also known as stem cell therapy for stroke, is an alternative option for those seeking to help manage the symptoms of this condition.
Regenerative Medicine for Stroke
Regenerative Medicine, also known as stem cell therapy for stroke, is an alternative option for those seeking to help manage the symptoms of this condition.
— YOUR REGENERATIVE JOURNEY CAN BEGIN
Discover a new alternative option to manage symptoms with Regenerative Medicine, also known as Stem cell therapy for Post-Stroke Syndrome.
Whether you have recently been diagnosed or battling this condition for years, this breakthrough in Regenerative Medicine may be a potential opportunity for an alternative option in your journey to wellness.
With Stemedix Regenerative Medicine Therapy, your rebuilding process can begin.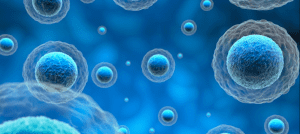 Studies have shown the following potential symptom improvements:
Reduction in blind spots
Regaining of movement
Clearer Speech
Increased energy
Reduction in pain
Post Stroke Syndrome
Post-stroke syndrome refers to the collection of symptoms that arise after a stroke. These symptoms result from the brain damage which occurs from a clot in the brain or a hemorrhage in the cranium. When a clot blocks the blood supply, a part of the brain dies, and those specific areas of the brain no longer respond. This is also known as cerebral infarction.
Each part of the brain is responsible for specific actions, which is why patients experience a wide variety of symptoms in the post-stroke period. Depending on the severity of the stroke, symptoms can also vary in intensity. Some of the most common symptoms of post-stroke syndrome include one-sided paralysis., partial blindness, facial drooping, and aphasia (difficulty understanding and speaking words).
Today's Treatment
Typically, treatment for post-stroke syndrome involves a combination of physical, speech, and occupational therapies. Unfortunately, damaged brain cells do not grow back, and medical science does not currently have a cure to restore complete functionality in post-stroke patients. With that being said, diligent rehabilitation can help patients regain some function. Results vary by individual and depend on the severity of the stroke, as well as the ability to create new neural pathways in the brain.
Regenerative Medicine Therapy
Regenerative Medicine therapies offer an alternative option with the ability to replace damaged cells and restore lost functions. For example, specific types of stem cells have the potential to help repair the brain after stroke. These cells can aid in neurological recovery and suppress inflammation, both of which are critical in stroke recovery. Moreover, stem cell therapy for stroke has been shown to improve physical functioning and successfully repair damaged areas of the brain. 
The benefits of Regenerative Medicine therapies are not exclusive to post-stroke syndrome and are being studied across a variety of degenerative and chronic conditions, as well as athletic injuries. Regenerative Medicine therapies spur the body's natural healing abilities to become more efficient, thereby reducing symptoms and improving the quality of life in many individuals.
Regenerative Medicine is still considered an experimental procedure and not approved by the FDA. Patients must consider realistic expectations in their research and possible therapy options. 
Speak with a Care Coordinator today for a more accurate assessment of your condition and therapy options.
Please see the comments and personal videos testimonies on our website to see our patients' experience and their personal journey to wellness with Stemedix.
Latest Articles on Post Stroke Syndrome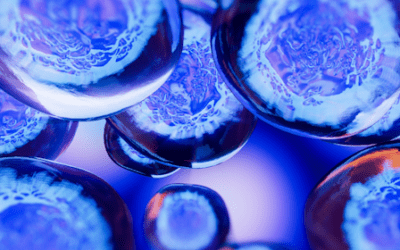 Recent advances in medical accessibility, technology, and treatment have increased the average human life expectancy, while at the same time, increasing the risk for neurodegenerative diseases and other disorders - including stroke. According to the CDC, nearly...
read more