Regenerative Medicine for COPD
For those seeking to potentially manage symptoms and slow the progression of this condition, Regenerative Medicine is a natural alternative option.
Regenerative Medicine for COPD
For those seeking to potentially manage symptoms and slow the progression of this condition, Regenerative Medicine is a natural alternative option.
— YOUR REGENERATIVE JOURNEY CAN BEGIN
A new alternative way to help manage the symptoms of COPD.
With Regenerative Medicine, also known as Stem Cell Therapy for COPD, there are potential options for managing the symptoms of COPD.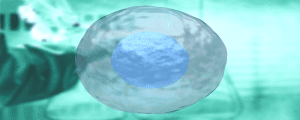 Studies have shown potential improvements such as:
Reduction of dyspnea (difficult or labored breathing)
Increased energy
Increase in the ability to walk alone
Increase in the ability to perform daily tasks
Reduction of reliance on supplemental oxygen
Improvements in sleep patterns
Enhanced mood
COPD
Chronic Obstructive Pulmonary Disease (COPD) is a chronic inflammatory lung disease and one of the most common lung conditions affecting people today. At least 16 million Americans have been diagnosed with COPD, while many more may have it without knowing it. COPD refers to a group of lung conditions that affect breathing by blocking airflow, including emphysema, chronic bronchitis, and chronic asthma.
Emphysema is characterized by the gradual destruction of tissue surrounding tiny sacs in the lungs, called alveoli, which facilitate oxygen exchange. In people with emphysema, these air sacs enlarge and lose elasticity. As a result, the rate of oxygen transfer slows, making exhalation a laborious process.
Chronic bronchitis causes inflammation in the bronchial tubes through which air passes. This irritation spurs mucus formation, progressively making breathing more difficult. Individuals with chronic bronchitis typically experience a persistent cough, trouble breathing, and an increase in mucus production.
While chronic asthma is not generally associated with COPD in itself, the severe effects of the disease can progressively lead to COPD. Recent studies have shown a correlation between the severity and persistence of childhood asthma and adult COPD.
Each of the conditions above results in the chronic obstruction of airflow in and out of the lungs.
Today's Treatment
Today, several treatments are available for COPD, including bronchodilators, steroids, antibiotics, supplemental oxygen, vaccinations, new medications, and transplants. Each of these treatments may limit damage and relieve symptoms, but unfortunately, there is currently no cure for COPD. The continuous lung irritation from this condition is both progressive and irreversible. Studies on COPD are still being performed to determine potential causes, but two leading risk factors are smoking and pollutants.
Regenerative Medicine Therapy
Researchers are also working diligently to discover new therapies for chronic conditions such as COPD. In particular, Regenerative Medicine therapy has been studied to help minimize and even reverse inflammation, a key mechanism behind the chronic condition. Regenerative Medicine often employs the use of Stem Cell Therapy for COPD, which has the potential to replace many different cell types throughout the body. These therapies boost the body's natural healing process, promoting faster and more efficient healing. By replacing diseased cells, these undifferentiated cells help the body heal by stimulating new cell growth and suppressing the immune system response which engulfs and digests dying cells.
In studies, Regenerative Medicine interventions have also slowed the rate of tissue degeneration without any significant harmful side effects.
Regenerative Medicine is still considered an experimental procedure and not approved by the FDA. Patients must consider realistic expectations in their research and possible therapy options.
Speak with a Care Coordinator today for a more accurate assessment of your condition and therapy options.
Stemedix speaks with Bob as he shares his story with COPD and Rheumatoid Arthritis and how Stem Cell Therapy for COPD has improved his daily life activities.
How Stemedix Helps You Heal

Professional Medical Care
Our Board-Certified Physicians specialize in regenerative medicine. They stay abreast of the latest developments in stem cell research. Each patient is screened and reviewed before being approved for therapy.

Advanced Therapy
Each patient is thoroughly reviewed to ensure their safety for treatment. The physicians will then determine potential benefit candidacy. If approved, a customized treatment plan is offered for the patient.

Specialized Care
Stemedix can help coordinate patients with necessary wheelchair transportation, medical equipment, and Care Giving services as needed during their stay. Your Care Coordinator is available for questions and assistance.
Latest Articles on Stem Cell Therapy for COPD and Health Awareness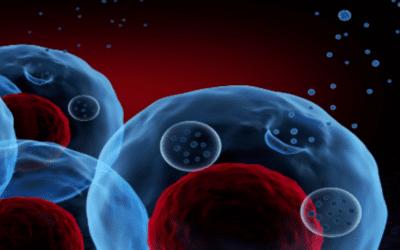 Those afflicted with chronic obstructive pulmonary disease (COPD) struggle with persistent respiratory concerns stemming from airflow blockage and lung inflammation. Here we will discuss regenerative Medicine for COPD. The conditions that contribute to COPD, such as...
read more