Now covered by Medicare and Insurance
What is Radiofrequency Ablation?
Radiofrequency Ablation (RFA) is a minimally invasive, FDA approved procedure that has shown to provide pain relief for patients with back/neck pain when standard methods e.g. steroid, epidural, or other injections treatments have failed. RFA is NOT a permanent solution for pain. Typically, if effective, temporary pain relief can last from 6 months up to 2 years. Some studies have reported patients achieving pain control for up to 3 years
Watch how Radiofrequency Ablation is done
It is important to understand how your body allows you to perceive the agonizing sensation we call pain. The Central Nervous System (CNS), made up of the brain and spinal cord, processes information that it receives from the vast network of nerves of the Peripheral Nervous System (PNS). Radiofrequency Ablation destroys the part of the nerve that relays pain and disrupts the pain-producing signal. Without a pain signal for the brain to process, there is no sensation of pain.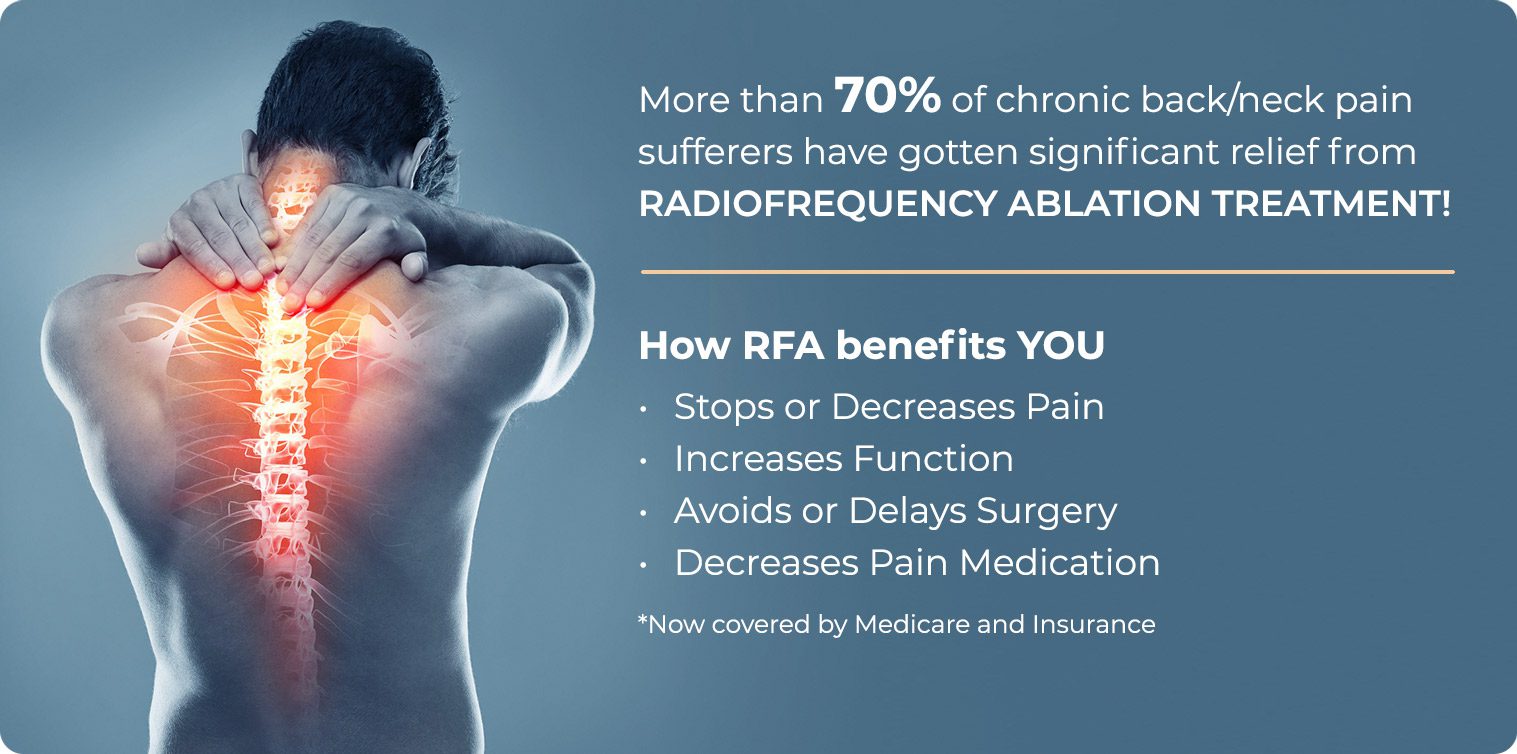 What Conditions Does It Treat?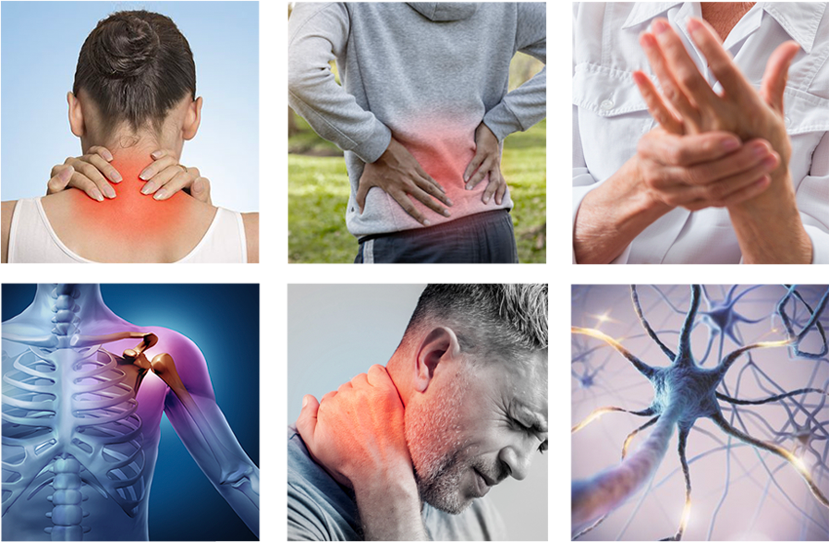 RFA can be an effective treatment for:
Osteoarthritis (cervical, thoracic, lumbar)
Facet joint pain (cervical, thoracic, lumbar)
Chronic Degenerative Conditions
Who is a candidate for Radiofrequency Ablation?
• Suffer from chronic pain • Do NOT have any infection, bleeding problems, or pregnant • Have had a positive response from a Diagnostic Nerve Block Test
Note: A Diagnostic Nerve Block Test must be performed prior to Radiofrequency Ablation.
Diagnostic Nerve Block
Injected with local anesthetic
Radiofrequency Ablation Deadened using heat
Diagnostic Nerve Block/Radiofrequency Ablation Procedure
At Stemedix, the Diagnostic Nerve Block and Radiofrequency Ablation procedures are performed by a board-certified anesthesiologist who has further specialized in Interventional Pain Management
  • Complete a Medical History Form
  • Submit copies of all the imaging studies related to your source of pain
  • Submit a current list of ALL medications/supplements that you are taking
  • Stop taking any blood thinning medications several days before the procedure
Upon receipt of the above items, the physician will do a thorough review and determine the best location to do the Diagnostic Nerve Block. If the result of the nerve block is successful (you don't have pain), then a recommendation to have the ablation procedure will be made. If the Diagnostic Nerve Block is not successful (you still have pain) there may be other interventions available to help control your pain.
The procedure will take place in our office. You will be positioned on an x-ray table. A local anesthetic will be used to numb the treatment area. You will remain awake during the procedure in order to provide feedback to the physician. A mild sedative may be given, if needed.
The procedures are performed by the physician using a fluoroscope. The fluoroscope allows the physician to see the precise location of the thin hollow needle that has been inserted into the targeted treatment area. Once it is in the right place, the nerve and surrounding area are either injected with local anesthetic or deadened using heat. The procedure takes anywhere from 15-45 minutes, or longer, depending on the number of treatment sites.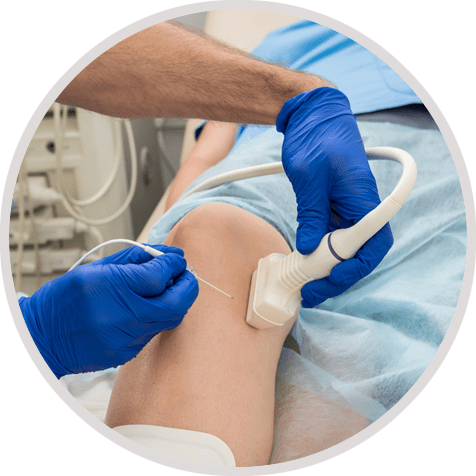 You will be monitored for a short time. We just ask that you do not drive yourself home after the procedure. Most patients can walk immediately following the treatment. The following table is what you may experience:
| | |
| --- | --- |
| Up and around and back to work | 24-72 hrs |
| Residual pain from the procedure | Up to 14 days |
| Pain Relief | Within 10 days or up to 3 weeks |
Pain relief from Radiofrequency Ablation can last anywhere from 6 months up to 2 years (maybe even longer). There is a possibility that the treated nerve may grow back within 6-12 months. If this happens, the procedure may be repeated.
Radiofrequency Ablation is a safe procedure that carries with it minimal risk for complication.
Complications that have been seen are:
  • Temporary increase in nerve pain
  • Inflammation of the nerve
  • "Pinched" nerve
  • Localized numbness
  • Infection
  • Reaction to the medication used during the procedure