Regenerative Medicine for Parkinson's Disease
Regenerative Medicine, also known as Stem Cell Therapy for Parkinson's Disease, is an alternative option to help manage symptoms.
Regenerative Medicine for Parkinson's Disease
Regenerative Medicine, also known as Stem Cell Therapy for Parkinson's Disease, is an alternative option to help manage symptoms.
— YOUR REGENERATIVE JOURNEY CAN BEGIN
Regenerative Medicine for Parkinson's Disease – Discover a new alternative way to help manage symptoms.
Whether you have recently been diagnosed or battling this condition for years, this breakthrough in Regenerative Medicine may be a potential opportunity for an alternative option in your journey to wellness.
With Regenerative Medicine for Parkinson's Disease, you have an option for a new rebuilding process.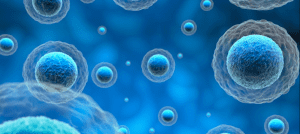 Studies have shown the following potential symptom improvements:
Enhanced behavior and mood
Reduction or elimination of stiffness
Improvements in motor and non-motor skills
Reduction of shaking or tremors
Increased energy
Decrease or elimination of prescribed medicine
Improved cognitive function
Reduction of memory loss
Increased energy
Parkinson's Disease
Parkinson's Disease is a progressive nervous system condition in which a person's movement is affected by nerve cell damage in the brain. Specifically, the nerve cells which produce the neurotransmitter dopamine become affected in Parkinson's Disease. Dopamine plays an essential role in regulating messages that support muscle coordination and movement. In patients with Parkinson's, 60% to 80% of dopamine-producing cells are damaged.
Today's Treatment
While there is currently no cure for Parkinson's Disease, it is possible for patients to maintain a rich quality of life with the help of various medical interventions. Medications, herbal therapies, and supplements can be used to help control symptoms, but there are also other therapies Parkinson's Disease patients may wish to explore. This is especially true since recent neuroscience research suggests
Parkinson's Disease isn't just a result of the loss of dopamine; there are other systems that contribute to brain signals which are also suspected to contribute to disease progression. In particular, serotonin loss appears to be a factor in the condition and continues even after patients are treated with dopamine-enhancing therapies.
 
Regenerative Medicine Therapy
For neurodegenerative disorders like Parkinson's Disease, regenerative biological products could be an option for managing symptoms of chronic conditions. These therapies can encompass the use of regenerative biological products, which have the potential to replace many different cell types, including those in the brain which become compromised by neurodegenerative disorders.
Delivering regenerative medicine therapy for Parkinson's Disease through targeted areas has been researched in studies of preventing the increase of inflammatory cells which contribute to chronic conditions as well as the depletion of dopamine. Moreover, beyond restoring dopamine and minimizing inflammation, regenerative medicine may also aid in serotonin neuron regeneration.
Emerging Regenerative Medicine therapy studies show potential in helping patients maintain a more comfortable quality of life.
Regenerative Medicine is still considered an experimental procedure and not approved by the FDA. Patients must consider realistic expectations in their research and possible therapy options.
Speak with a Care Coordinator today for a more accurate assessment of your condition and therapy options.
Watch Annamarie's heart-touching story about her experience battling Parkinson's Disease and how she's been relieved of her symptoms and become medication free post-treatment!
How Stemedix Helps You Heal

Professional Medical Care
Our Board-Certified Physicians specialize in regenerative medicine. They stay abreast of the latest developments in regenerative medicine research. Each patient is screened and reviewed before being approved for therapy.

Advanced Therapy
Each patient is thoroughly reviewed to ensure their safety for treatment. The physicians will then determine potential benefit candidacy. If approved, a customized treatment plan is offered for the patient.

Specialized Care
Stemedix can help coordinate patients with necessary wheelchair transportation, medical equipment, and Care Giving services as needed during their stay. Your Care Coordinator is available for questions and assistance.
Latest Articles on Regenerative Medicine Therapy & Health Awareness
Parkinson's disease is the second most common neurodegenerative disease in the United States. According to the National Institute of Neurological Disorders and Stroke, 500,000 Americans have a Parkinson's disease diagnosis. Receiving this diagnosis can leave you...
read more