Regenerative Medicine Treatment For ALS
For those seeking to potentially manage symptoms and slow the progression of ALS, Regenerative Medicine, also known as Stem Cell Therapy for ALS,  is a natural alternative option.
Regenerative Medicine Treatment For ALS
or those seeking to potentially manage symptoms and slow the progression of ALS, Regenerative Medicine, also known as Stem Cell Therapy,  is a natural alternative option.
— YOUR REGENERATIVE JOURNEY CAN BEGIN
Regenerative Medicine, also known as stem cell therapy for ALS – Learn how this alternative option has the potential to help manage the symptoms of Amyotrophic Lateral Sclerosis.
With Regenerative Medicine, your rebuilding process can potentially begin.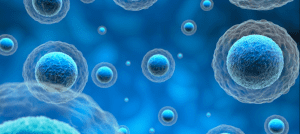 Although regenerative medicine for ALS is not a cure, some symptom improvements have been observed:
Decreased progression
Repair nerve damage
Improvement in motor skills
Increases in energy and vigor
Enhanced mood
Don't let pain control your life, call us at (800) 531-0831
ALS
Amyotrophic Lateral Sclerosis (ALS) is a muscle condition within the muscular dystrophy spectrum. Commonly known as Lou Gehrig's Disease, this condition primarily attacks the brain and nerve cells which control both voluntary and involuntary muscle movement. Oftentimes, symptoms of the condition don't appear until the patient is 50 years or older. These may include:
Muscle cramps
Weakness
Spasticity (stiffness or tightness of muscles)
Fatigue
As the disease progresses, difficulty speaking and swallowing, weight loss, and troubled breathing may ensue.
Today's Treatments
While there is currently no cure for ALS, today's treatments include medications used to control symptoms and slow disease progression. One ALS medication is used to reduce the levels of the chemical messenger in the brain, glutamate, which is typically higher in individuals with ALS. Another common drug can control the decline in daily functioning. With that being said, these medications are linked to their own side effects.
Stem cell therapy for ALS offers a promising approach that harnesses the potential of undifferentiated cells, known as stem cells, to address the damage or loss of cells in the brain associated with this condition. By administering stem cells through intravenous injection, these versatile cells can seek out areas of inflammation and damage, utilizing homing mechanisms.
Stem cell therapy operates through two primary mechanisms: reducing inflammation, including neuroinflammation, and modulating the immune system. This ALS stem cell therapy aims to hinder disease progression over an extended period by modulating the immune response. An additional benefit of utilizing stem cell treatment for ALS is its potential to help prevent further neuronal loss, thereby slowing disease progression and improving motor symptoms such as tremors, stiffness, and difficulties with movement.
Regenerative Medicine Therapy for ALS
For chronic disorders like ALS, medical experts are working diligently to find new solutions to improve patients' chances of long-term health. Regenerative medicine therapy is one option that is emerging as a studied alternative or addition to traditional treatments. In particular, regenerative medicine biological products for ALS, which employs the use of adipose (fat) or umbilical cord-derived cells, holds the potential for increasing quality of life in conditions for which there is no cure.
The use of biological products, also known as stem cells represents a breakthrough in regenerative medicine which can be used to help the body's natural repair kit work more effectively. These powerful cells have the ability to differentiate into various types of tissues. Thus, when they are inserted into the bloodstream, they can encourage the regeneration of nerve and brain pathways which become compromised in ALS and similar conditions. Regenerative Medicine therapy for ALS has been studied as safe and generally well-tolerated.
Although not a cure, studies on regenerative medicine for Lou Gehrig's Disease have shown results such as decreased disease progression, nerve damage repair, improvement in motor skills, and increases in energy and vigor. This ALS stem cell therapy has been considered for those seeking alternatives to help manage the symptoms of their chronic or progressive conditions.
Regenerative Medicine is still considered an experimental procedure and not approved by the FDA. Patients must consider realistic expectations in their research and possible therapy options. If you would like to see what our past clients have to say about our ALS stem cell treatment services you can do so by clicking here!
Stem Cell Treatment for ALS
The application of stem cell therapy for ALS revolves around the crucial objective of improving the diseased microenvironment. Transplanted stem cells play a pivotal role by releasing neurotrophic factors and differentiating into supportive cells like astrocytes and microglia. This process creates a neuroprotective milieu that can effectively decelerate the degeneration of motor neurons.
Researchers have turned their attention to stem cells for combating ALS due to two primary reasons:
1. Utilizing Induced Pluripotent Stem Cells (iPSCs) for Testing
To test potential treatments for ALS, a substantial supply of ALS sample cells is essential. Fortunately, Induced Pluripotent Stem Cells (iPSCs) can be derived from small skin samples obtained from ALS patients. iPSCs possess the remarkable ability to closely mimic the neurons affected by ALS. In the laboratory, these iPSCs can be indefinitely multiplied, creating a vast pool of genetically identical cells for continuous testing. This breakthrough enables physicians worldwide to explore various treatment options without causing further harm to ALS patients.
2. Direct Stem Cell Trials for ALS Treatment
Stem cells are currently being employed in clinical trials to directly address ALS. These versatile cells possess the unique ability to locate and target damaged areas in the body, facilitating the replacement of various cell types. As a result, stem cell transplants hold the potential to protect healthy neurons in ALS patients and potentially generate new cells to replace the ones that have degenerated.
The utilization of stem cell therapy for ALS treatment shows promising prospects for enhancing the patient's condition, protecting existing neurons, and promoting the growth of new cells. Ongoing research and clinical trials continue to explore the full potential of stem cells in combating this debilitating disease.
Discover our wide range of treatments by calling us at (800) 531-0831
Speak with a Care Coordinator today for a more accurate assessment of your condition and therapy options.
Please see the comments and personal video testimonies on our website to see our patients' experience and their personal journey to wellness with Stemedix.
How Stemedix Helps You Heal

Professional Medical Care
Our Board-Certified Physicians specialize in regenerative medicine. They stay abreast of the latest developments in regenerative medicine research. Each patient is screened and reviewed before being approved for therapy.

Advanced Therapy
Each patient is thoroughly reviewed to ensure their safety for treatment. The physicians will then determine potential benefit candidacy. If approved, a customized treatment plan is offered for the patient.

Specialized Care
Stemedix can help coordinate patients with necessary wheelchair transportation, medical equipment, and Care Giving services as needed during their stay. Your Care Coordinator is available for questions and assistance.
Latest Articles on Regenerative Medicine Therapy for ALS & Health Awareness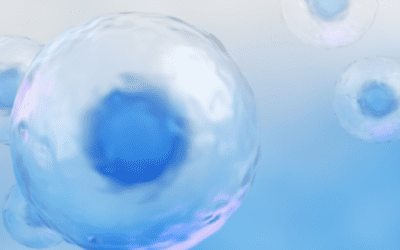 As science continues to uncover the benefits of stem cell therapy, many trials and studies are bringing their focus to conditions with limited treatment options. The neurodegenerative condition amyotrophic lateral sclerosis (ALS) is one of the conditions that greatly...
read more