Regenerative Medicine for Inflammatory Bowel Disease?
For those seeking to potentially manage symptoms of this condition, Regenerative Medicine, also know as Stem Cell Therapy, for Inflammatory Bowel Disease may be a natural alternative option.
Regenerative Medicine for Inflammatory Bowel Disease?
For those seeking to potentially manage symptoms of this condition, Regenerative Medicine, also know as Stem Cell Therapy, for Inflammatory Bowel Disease may be a natural alternative option.
— YOUR REGENERATIVE JOURNEY CAN BEGIN
Regenerative Medicine for Inflammatory Bowel Disease?
Regenerative Therapy, also known as Stem Cell Therapy for Inflammatory Bowel Disease, may provide a natural option for those seeking an alternative option.
The following are potential symptom improvements with Regenerative Medicine:

Improved healing of intestinal injury

 Improve energy

Reduction of pain and discomfort

Potential remission achievement

Reduction of intestinal inflammation

Healing potential of damaged tissue

Improved regulation of bowel function

Reduction of reoccurring flare-ups
Inflammatory Bowel Disease
Inflammatory bowel disease (IBD) is a chronic autoimmune condition that principally consists of two
types of illnesses, Crohn's disease and ulcerative colitis. These conditions are caused by the body's own
immune system attacking components of the digestive track, also known as the gastrointestinal (GI)
track. Those with Crohn's disease may incur damage at any location along the GI track including the
mouth, esophagus, stomach, small intestine, colon, and/or anus. Further, damage can occur within any
layer of tissue in the GI track. Alternatively, damage noted in ulcerative colitis occurs primarily in the colon and rectum, and only at the inner most layer of tissue (called the mucosa). Though rarely fatal, IBD
may severely reduce an individual's quality of life.
The exact cause of inflammatory bowel disease remains unknown. Previously, diet and stress were
suspected, but now doctors know that these factors may aggravate but don't cause IBD. One possible
cause is an immune system malfunction. When your immune system tries to fight off an invading virus
or bacterium, an abnormal immune response causes the immune system to attack the cells in the
digestive tract, too. Some common symptoms are anemia, abdominal pain, vomiting, diarrhea, severe
cramps, muscle spasms in pelvic region, and rectal bleeding.
Regenerative Medicine Therapy
In IBD, the immune system is in an overactive state. Mesenchymal stem cells (MSCs), multipotent
stromal cells that can be isolated from many tissues, have been studied for the treatment of IBD due to
their immunomodulatory capability. One of the mechanisms through which MSCs modulate the immune
system is via the promotion of regulatory T-cell (Treg) formation, a cell population found to be deficient
or devoid of function in IBD patients. As Treg cells are the most potent immunosuppressive T cells, with
great ability to distinguish self from non-self antigens, therapies that promote the production of Treg
cells could help benefit IBD patients.
MSCs seem to be a promising therapeutic strategy for IBD because of their ability to selectively home to
injury/inflammation areas after systemic administration, and their immunosuppressive and tissue
healing properties. They have the ability to proliferate and transdifferentiate into intestinal stem cells or
secrete cytokines and growth factors that will promote the proliferation and differentiation of intestinal
stem cells in order to repair the injured areas of the intestinal tissue. Besides the migration, homing and
tissue repair capabilities of MSCs, they also have an important function in modulating the inflammation
and high immune response within the injured tissues.
Regenerative Medicine is still considered an experimental procedure and not approved by the FDA.
Patients must consider realistic expectations in their research and possible therapy options.
Speak with a Care Coordinator today for a more accurate assessment of your condition and therapy options.
How Stemedix Helps You Heal

Professional Medical Care
Our Board-Certified Physicians specialize in regenerative medicine. They stay abreast of the latest developments in stem cell research. Each patient is screened and reviewed before being approved for therapy.

Advanced Therapy
Each patient is thoroughly reviewed to ensure their safety for treatment. The physicians will then determine potential benefit candidacy. If approved, a customized treatment plan is offered for the patient.

Specialized Care
Stemedix can help coordinate patients with necessary wheelchair transportation, medical equipment, and Care Giving services as needed during their stay. Your Care Coordinator is available for questions and assistance.
Latest Articles on Stem Cell Therapy Health Awareness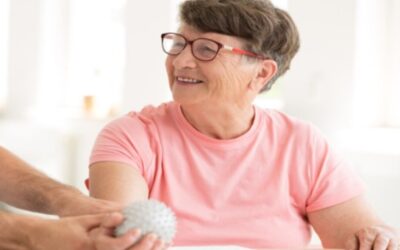 The Centers for Disease Control and Prevention states that as many as 795,000 people in the United States suffer a stroke each year. A stroke is a serious condition that can range in severity but that requires some patience throughout the recovery process. Learn more...
read more