Regenerative Medicine for Sports and Athletic Injury
Regenerative Medicine also known as Stem Cell Therapy for Sports and Athletic Injury is an alternative option to help manage symptoms.
Regenerative Medicine for Sports and Athletic Injury
Regenerative Medicine also known as Stem Cell Therapy for Sports and Athletic Injury is an alternative option to help manage symptoms.
— YOUR REBUILDING PROCESS CAN BEGIN
Regenerative Medicine for Sports and Athletic Injury – Discover a new alternative way to help manage symptoms.
Regenerative Medicine for sports & athletic injury can be one of the best natural alternative treatments. In fact, sports icons, such as Peyton Manning & Ryan Tannehill, have used stem cell treatments with much success. Discover the options available for you in your journey to wellness.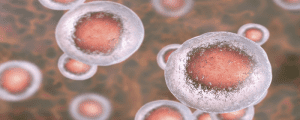 Regenerative Medicine for sports injuries helps the body's natural healing process work faster and more effectively. If you have a sports/athletic injury, stem cells can:
Help repair cartilage, ligaments, and tendons
Delay the need for joint replacement surgery
Decrease pain
Quicker recovery and return to normal activities
Restoration of the joint capsules
Return of joint function & flexibility
Reduction of joint swelling
Reduction in the occurrence of grating sensations
Regenerative Medicine for Sports and Athletic Injury
Sports and Regenerative Medicine is a catch-all term for a variety of different conditions. Sports medicine started with the treatment of the musculoskeletal injuries that occurred while engaging in athletics and active sports. Normally the primary cause of injury was trauma affecting one of the joints: knees, hip, shoulder, elbow, ankle, and wrist. As sports medicine evolved, it also started to include treatment of the neck, back, muscles, tendons, and ligaments. Regenerative medicine is the process by which sports medicine works. Many times, the ligaments, cartilage, and tendons wear out. With this new technology, the tissue is regrown from stem cells.
The symptoms of a sports injury usually arise as pain in the joints and muscles. For it to count under the umbrella of sports medicine, the injury needs to be some type of impact, injury, or trauma. There are some joint and muscle pains that would not fall under the treatment of sports medicine such as rheumatoid arthritis and fibromyalgia. The pain caused by a sports injury involves the ligaments and tendons that support the joints, such as the various ligaments in the knee or the Achilles' tendon in the ankle.
Treatments for sports injuries tend to focus on getting the joint back to its prior shape. This is often done by replacing ligaments and tendons, such as in the knee, but at times, total joint replacements are sometimes necessary for those who have advanced pain, comorbid osteoarthritis, or have failed other treatments. With regenerative medicine, the process of regenerating the tissue is usually carried out by means such as stem cells. With the use of these cells delivered directly into the tissue, the cells can differentiate into the types needed to repair the joint.
When used in conjunction with traditional treatments, such as physical therapy and rest, stem cells have a natural potential to aid in athletic injury healing and pain management. Usually, the stem cells are placed directly into the joint, which targets the site of injury. The regeneration aspect provided by Stem Cell Therapy for sports & athletic injury provides patients with an alternative treatment to research and consider when looking to improve symptoms caused by sports/athletic injuries.
Regenerative Medicine is still considered an experimental procedure and not approved by the FDA. Patients must consider realistic expectations in their research and possible therapy options.
Speak with a Care Coordinator today for a more accurate assessment of your condition and treatment options.
Please see the comments and personal video testimonies on our website to see our patients' experience and their personal journey to wellness with Stemedix.
How Stemedix Helps You Heal

Professional Medical Care
Our Board-Certified Physicians specialize in regenerative medicine. They stay abreast of the latest developments in stem cell research. Each patient is screened and reviewed before being approved for therapy.

Advanced Therapy
Each patient is thoroughly reviewed to ensure their safety for treatment. The physicians will then determine potential benefit candidacy. If approved, a customized treatment plan is offered for the patient.

Specialized Care
Stemedix can help coordinate patients with necessary wheelchair transportation, medical equipment, and Care Giving services as needed during their stay. Your Care Coordinator is available for questions and assistance.
Latest Articles on Stem Cell Therapy and Health Awareness
Arthritis can take away some of your favorite activities and make daily living very uncomfortable or even painful. When it comes to managing this condition, there are certain triggers that you should be aware of. Find out what parts of your diet might be...
read more