Regenerative Medicine for Degenerative Disc Disease
Regenerative Medicine also known as Stem Cell Therapy for Degenerative Disc Disease is an alternative option to help manage your symptoms.
Regenerative Medicine for Degenerative Disc Disease
Regenerative Medicine also known as Stem Cell Therapy for Degenerative Disc Disease is an alternative option to help manage your symptoms.
— YOUR REGENERATIVE JOURNEY CAN BEGIN
Regenerative Medicine for Degenerative Disc Disease – Discover a new alternative way to help manage pain symptoms.
With Regenerative Medicine Therapy, also known as Stem Cell Therapy for Degenerative Disc Disease, you have rebuilding and pain management options.
Whether you have recently experienced or battling this condition for years, this breakthrough in Regenerative Medicine may be a potential opportunity for an alternative option in your journey to wellness.
Studies have shown the following potential symptom improvements:
Decreased chronic pain
Lessening of tingling and numbness in extremeties
Improvement in strength and mobility
Decrease in muscle spasms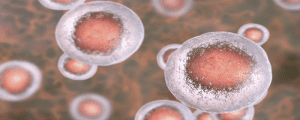 Degenerative Disc Disease
Low back pain is one of the most widely diagnosed conditions in the world. In the U.S., it's common throughout adulthood but is especially prevalent for adults under the age of 50. Although there are many causes of low back pain, one common culprit is intervertebral disc (IVD) degeneration or degenerative disc disease.
More than 3 million people in the U.S. are diagnosed with degenerative disc disease every year. The condition occurs when one more disc, which acts as padding between the vertebrae, breaks down, causing pain. These discs cushion the spine against stress during movement and weight-bearing activity, and they also help the spine bend. Factors such as aging, injury, and repeated daily stress can cause changes in disc structure and loss of fluid in the discs. The body may build bone spurs to compensate for the damaged discs. Discs can also bulge, known as a herniated disc. Other issues may include a narrowing of the spinal canal and cartilage breakdown.
Degenerative disc disease and its host of complications can produce a number of symptoms. In some cases, pain can be severe enough to interfere with daily activities. Symptoms typically progress with age and may include:
Pain or weakness in the back, which may radiate to the legs, feet, shoulders, arms or hands
Tingling or numbness in the extremities
Spinal instability, which can cause intense muscle spasms
Flareups of severe pain
Pain that worsens when sitting, bending, twisting, or lifting
Because there is no cure for degenerative disc disease, treatment options are limited. Physical therapy and targeted exercises may help to strengthen and stabilize the affected areas while promoting mobility. Surgical interventions, including spinal fusions and decompression procedures to remove part of the joint, may also be used in cases characterized by persistent pain.
Regenerative Medicine Therapy
Regenerative medicine therapy is an emerging researched treatment that has the natural potential to address many chronic conditions. Stem Cell Therapy for Degenerative Disc Disease, in particular, is an option for those looking to manage their symptoms from a degenerative condition. Mesenchymal stem cells have the potential to differentiate into various types of cells, including bone, cartilage, and muscle cells. In studies, they have shown the ability to form cartilage-like tissue to regenerate intervertebral discs.
Stem Cell Therapy for Degenerative Disc Disease has been studied for safety and has been found to have few to no side effects. It is, therefore, an option to consider for patients who may not have responded to other therapies, or for those who wish to explore alternatives to invasive surgery.
Regenerative Medicine is still considered an experimental procedure and not approved by the FDA. Patients must consider realistic expectations in their research and possible therapy options. 
Speak with a Care Coordinator today for a more accurate assessment of your condition and therapy options.
Please see the comments and personal videos testimonies on our website to see our patients' experience and their personal journey to wellness with Stemedix.
How Stemedix Helps You Heal

Professional Medical Care
Our Board-Certified Physicians specialize in regenerative medicine. They stay abreast of the latest developments in stem cell research. Each patient is screened and reviewed before being approved for therapy.

Advanced Therapy
Each patient is thoroughly reviewed to ensure their safety for treatment. The physicians will then determine potential benefit candidacy. If approved, a customized treatment plan is offered for the patient.

Specialized Care
Stemedix can help coordinate patients with necessary wheelchair transportation, medical equipment, and Care Giving services as needed during their stay. Your Care Coordinator is available for questions and assistance.
Latest Articles on Stem Cell Therapy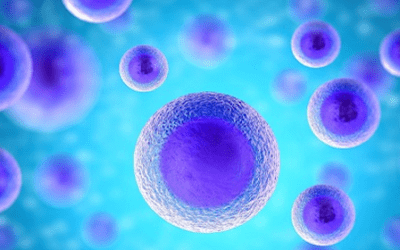 Osteoarthritis (OA) is the most common and widespread form of arthritis, affecting an estimated 655 million people worldwide. Occurring as a result of cartilage degeneration, OA is a progressive degenerative disorder that most commonly affects the joints of the hands,...
read more