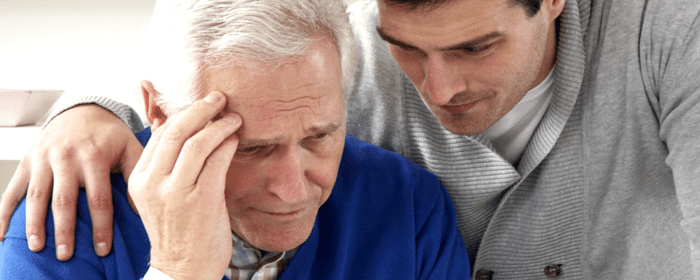 Caring for a loved one with Alzheimer's disease can be emotionally challenging, especially when they experience agitation. Agitation is a common symptom of Alzheimer's and can manifest as restlessness, pacing, aggression, or verbal outbursts. Witnessing your loved one in distress can be distressing for you as well. However, there are strategies and approaches you can employ to help manage and alleviate their agitation.
Here are some tips to assist you in supporting your loved one through this difficult time.
Identify triggers: Observe your loved one's behavior and try to identify patterns or triggers that may lead to agitation. It could be certain activities, environments, or even specific times of the day. By recognizing these triggers, you can take steps to avoid or modify them, thereby reducing the likelihood of agitation.
Maintain a calm environment: Create a peaceful and soothing atmosphere for your loved one. Minimize noise, bright lights, and other sensory distractions that can contribute to agitation. Consider playing soft music or introducing familiar scents to promote relaxation.
Stick to a routine: Establishing a consistent daily routine can provide a sense of security and predictability for someone with Alzheimer's. Help your loved one maintain regular sleep patterns, meals, and activities. Sudden changes or disruptions to their routine can increase agitation.
Practice effective communication: When interacting with your loved one, use simple and clear language. Speak slowly and calmly, maintaining eye contact. Avoid arguing or correcting them if they are confused or agitated. Instead, offer reassurance and validation of their feelings.
Engage in calming activities: Engaging your loved one in activities that they enjoy and find calming can help redirect their focus and reduce agitation. This could include listening to soothing music, doing puzzles, or going for a gentle walk together. Adjust the activities based on their abilities and interests.
Ensure physical comfort: Discomfort or pain can exacerbate agitation. Make sure your loved one is comfortable by addressing their physical needs. Check for hunger, thirst, or discomfort due to temperature. Regular exercise and massage can also promote relaxation and reduce restlessness.
Seek professional help: If agitation becomes persistent or unmanageable, it's important to consult a healthcare professional. They can evaluate your loved one's condition and suggest appropriate interventions or medications, if necessary. Additionally, support groups or counseling services can provide you with valuable guidance and emotional support throughout the caregiving journey.
Remember, caring for someone with Alzheimer's requires patience and understanding. While you cannot eliminate agitation entirely, implementing these strategies can help alleviate your loved one's distress and improve their quality of life. Don't forget to prioritize self-care as well, as maintaining your own well-being is crucial in providing the best possible care for your loved one.