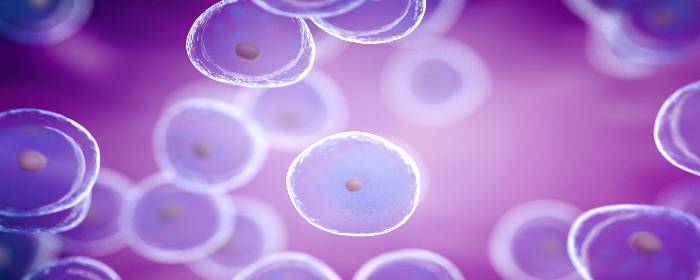 Autologous stem cell treatments offer several advantages over other forms of stem cell treatment. In autologous stem cell treatment, a patient's own stem cells are retrieved, processed, and injected back into the patient's body. There is no need for a stem cell donor, and the entire procedure can take place in the same medical office. Since the patient's own cells are used for an autologous stem cell treatment, there is no risk of disease transmission from a donor (because there is no donor) and no risk of rejection (because they are the patient's own stem cells).
Unfortunately, younger stem cells are better for regenerative medicine than older stem cells are. Moreover, older people have fewer stem cells that can be harvested than they did when they were younger. So while autologous stem cell treatment is still advantageous, it becomes more difficult to achieve as patients get older because their stem cells are fewer and less potent. Making matters worse, older stem cells compete against more youthful stem cells, making autologous stem cell treatments potentially even less effective in older patients.
Fortunately, stem cell researchers are coming up with ways to make the most out of the stem cells that older patients still have. They still take a sample of tissue, such as fat, and harvest the stem cells contained within it. However, instead of injecting all stem cells from the sample (both older and youthful stem cells), researchers select and use only youthful stem cells. Furthermore, they make the treatments even more effective by injecting other substances (e.g. extracellular matrix) that helps youthful stem cells survive, grow, and thrive.
To demonstrate the effectiveness of their approach, researchers collected mesenchymal stem cells from about a dozen older individuals aged 65 to 86 years old. They then assorted the stem cells into different groups, separating youthful from older stem cells. They then used special factors to help the youthful stem cells grow, increasing the numbers by an impressive 17,000 times. So while only 8% of stem cells produced by older individuals are "youthful," this laboratory process increased those numbers to a point that they can be used for stem cell treatments—even stored for future use!
The next phase of the research will be to inject these youthful stem cells into older patients and assess their effectiveness. However, even these preliminary results are exciting, because they suggest that people of all ages can potentially benefit from autologous stem cell treatments, not just middle age and younger individuals.
Reference: Block, TJ et al. (2017). Restoring the quantity and quality of elderly human mesenchymal stem cells for autologous cell-based therapies. Stem Cell Research and Therapy. 2017 Oct 27;8(1):239.