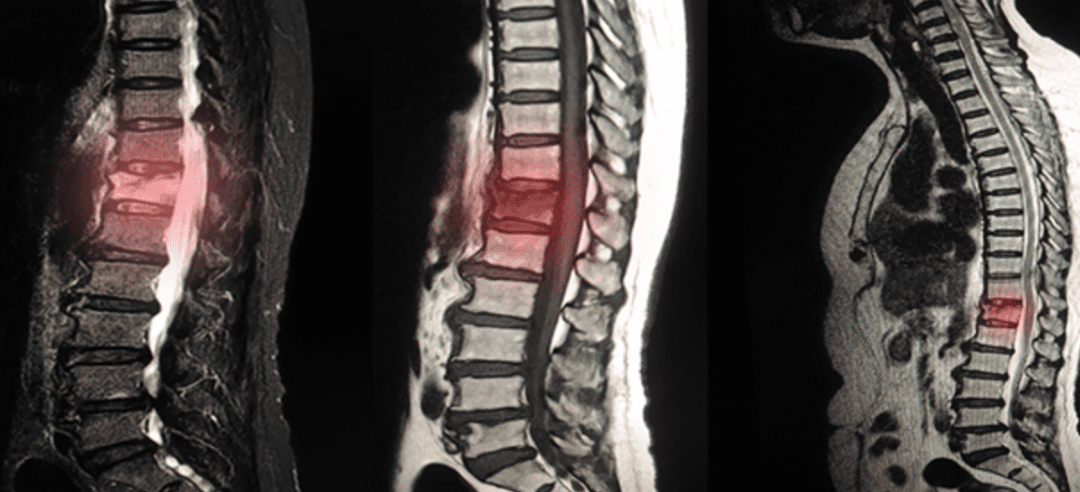 What is Degenerative Disc Disease?
Degenerative disc disease (DDD) is a condition that refers to the gradual deterioration of the discs between the vertebrae of the spine. The discs are rubbery cushions that act as shock absorbers and provide flexibility to the spine. With age and wear and tear, these discs can degenerate, leading to various symptoms and changes in the spine. In this article, we will discuss the things to avoid with degenerative disc disease.
The primary cause of degenerative disc disease is the natural aging process. As we age, the discs lose their water content and become less flexible, resulting in decreased disc height and integrity. This degeneration can also be influenced by factors such as genetics, lifestyle, and repetitive stress on the spine.
The common symptoms of degenerative disc disease include back pain, neck pain, and radiating pain or numbness that can extend into the arms or legs. The pain may worsen with activities like bending, twisting, or sitting for prolonged periods. In some cases, the degenerated disc may impinge on nearby nerves, causing additional symptoms such as weakness or tingling sensations in the affected areas.
While degenerative disc disease is a natural part of the aging process, not everyone with disc degeneration experiences symptoms. The severity of symptoms can vary widely among individuals. Diagnosis of degenerative disc disease typically involves a combination of medical history, physical examination, and imaging tests such as X-rays, MRI scans, or CT scans to assess the condition of the discs and rule out other possible causes of pain.
Who Do You See if You Think You Have Degenerative Disc Disease?
If you suspect that you have degenerative disc disease (DDD), it is advisable to consult with a healthcare professional who specializes in spine conditions. Here are some healthcare providers you can consider seeing for an evaluation and diagnosis:
Primary Care Physician (PCP): Start by scheduling an appointment with your primary care physician. They can assess your symptoms, perform a physical examination, and provide initial guidance. They may also refer you to a specialist for further evaluation if needed.
Orthopedic Surgeon: An orthopedic surgeon specializes in the musculoskeletal system, including conditions related to the spine. They can evaluate your symptoms, order appropriate diagnostic tests, and discuss treatment options ranging from conservative approaches to surgical interventions.
Neurologist: Neurologists are medical doctors who specialize in conditions related to the nervous system, including spine-related issues. They can evaluate your symptoms, perform neurological examinations, and order imaging tests to help diagnose degenerative disc disease. They can also provide recommendations for treatment and management.
Spine Specialist: A spine specialist, such as a physiatrist or a spine surgeon, focuses specifically on spine-related conditions. They have expertise in evaluating and treating degenerative disc disease. They can provide a comprehensive evaluation, recommend appropriate diagnostic tests, and develop a tailored treatment plan based on your specific needs.
Physical Therapist: Physical therapists can play a crucial role in managing degenerative disc disease. They can assess your condition, develop an exercise program to strengthen the muscles supporting your spine, and provide guidance on proper body mechanics and posture.
It is important to note that the availability of these specialists may vary depending on your location and healthcare system. In some cases, your primary care physician may provide sufficient guidance and refer you to the appropriate specialist if necessary. Seeking professional medical advice is crucial for an accurate diagnosis and to develop an effective treatment plan tailored to your individual needs.
Things to Avoid with Degenerative Disc Disease
When living with degenerative disc disease, it is important to be mindful of certain activities and habits that can worsen your symptoms or potentially harm your spine.
Firstly, heavy lifting should be avoided as it places excessive strain on your discs. If lifting is necessary, remember to use proper techniques and ask for assistance when needed.
Prolonged sitting or standing should also be minimized, as both positions can place stress on your discs. Instead, try to alternate between sitting and standing and incorporate short breaks or walks throughout the day.
High-impact activities such as running, jumping, or contact sports should be avoided, as they can further deteriorate your discs. Opt for low-impact exercises like swimming or cycling, which are gentler on your spine. Repetitive activities such as bending, twisting, or lifting should be minimized or balanced with frequent breaks to reduce strain on your discs. A sedentary lifestyle weakens the supporting muscles of your spine, so engage in regular physical activity and exercises that promote spinal health.
Maintaining good posture is crucial; avoid slouching or hunching over, especially during extended periods of sitting or standing. Use ergonomic chairs or supportive cushions to help maintain proper alignment.
Smoking is detrimental to your spinal health, so it is advisable to quit smoking or avoid exposure to secondhand smoke.
Excess body weight adds strain to your spine and accelerates disc degeneration, so maintaining a healthy weight through a balanced diet and regular exercise is essential.
Emotional stress and poor sleep can increase muscle tension and exacerbate pain associated with degenerative disc disease, so prioritize stress management techniques and ensure you get enough restful sleep.
It is always recommended to consult with your healthcare provider for personalized advice and to develop a comprehensive treatment plan tailored to your specific condition.
What are Treatment Options for Degenerative Disc Disease?
Traditional treatment options for degenerative disc disease aim to manage pain, improve function, and prevent further deterioration. Conservative measures include physical therapy, pain medications, hot or cold therapy, and lifestyle modifications such as maintaining a healthy weight and adopting proper body mechanics. In more severe cases, when conservative treatments fail to provide relief, surgical interventions such as spinal fusion or artificial disc replacement may be considered.
It's important to note that degenerative disc disease is a chronic condition, and while traditional treatment can help manage symptoms, it may not reverse the underlying degeneration.
Regenerative Medicine for Degenerative Disc Disease
Regenerative medicine, also known as stem cell therapy, is an emerging field that explores innovative treatments aimed at stimulating the body's natural healing and regenerative processes.
Mesenchymal stem cell (MSC) therapy is a regenerative medicine approach that has gained attention for its potential in treating degenerative disc disease (DDD). MSCs are a type of adult stem cell that can differentiate into various cell types, including those found in intervertebral discs. These cells are administered to the targeted disc(s) to promote regeneration and repair.
Clinical studies and preliminary research on MSC therapy for DDD have shown promising results. Some potential benefits observed include decreased pain, improved disc hydration, increased disc height, and enhanced structural integrity. Consult with a qualified healthcare professional who specializes in regenerative medicine or spine conditions to discuss the potential benefits, risks, and availability of MSC therapy for degenerative disc disease. They can evaluate your specific case, and provide personalized recommendations based on your individual needs. To learn more about things to avoid with Degenerative Disc Disease, contact us today at Stemedix!