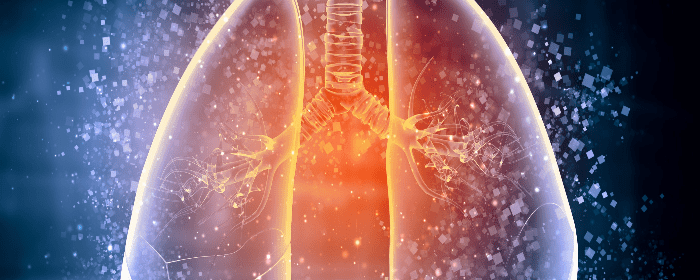 Idiopathic pulmonary fibrosis (IPF) is a chronic and progressive disease of the lungs that causes fibrosis of the spaces between the air sacs. As the fibrosis gets progressively worse, the movement of the lungs is more and more restricted. In effect, patients with IPF find it harder and harder to breathe. Patients become short of breath almost constantly.
The "idiopathic" part of idiopathic pulmonary fibrosis means that the cause is unknown. We know that it mainly occurs in older people, usually to people between the ages of 55 and 75—but we don't know why.
Eventually, most people with IPF will need supplemental oxygen for all activities. Supplemental oxygen may delay some of the consequences of IPF (e.g. pulmonary hypertension), but it is mostly used to help patients breathe more easily and get more oxygen into the blood.
Two antifibrotic drugs, nintedanib, and pirfenidone are approved for the treatment of patients with idiopathic pulmonary fibrosis. In some patients with mild to moderate disease, these drugs can delay the progression of IPF for weeks to months. Both drugs are associated with significant side effects and patients may stop taking them because of these adverse events. Even if patients can tolerate the drugs, they do not repair or rebuild lung tissue, so they only help to slow the progression.
Scientists have suggested an alternate approach; one in which an antifibrotic drug is given alongside a treatment intended to regenerate the lung tissue, namely, mesenchymal stem cells. They persuasively argue that mesenchymal stem cells can regulate the immune system by reducing the inflammation that occurs in idiopathic pulmonary fibrosis. Stem cells also differentiate into functional alveolar cells, i.e., the cells that are part of air sacs. Perhaps more impressively, bone marrow-derived stem cells had the same short-term therapeutic benefits as pirfenidone in mice with experimental IPF.
The authors do not advocate that stem cells should be used to replace the antifibrotic drugs, nintedanib, and pirfenidone, but they do suggest that stem cell treatment could be useful in combination with one of these drugs. They theorize that the antifibrotic drug can reduce symptoms, but the stem cell treatment may help also reduce symptoms but also slow down, stop, or even reverse the progression of the disease. More clinical work is needed, but since IPF is a terrible disease with no cure, that work will hopefully be done quite soon.
Reference: Chuang, Hong-Meng, et al. (2018). Mesenchymal Stem Cell Therapy of Pulmonary Fibrosis Improvement with Target Combination. Cell Transplantation. 2018; Vol. 27(11) 1581-1587.