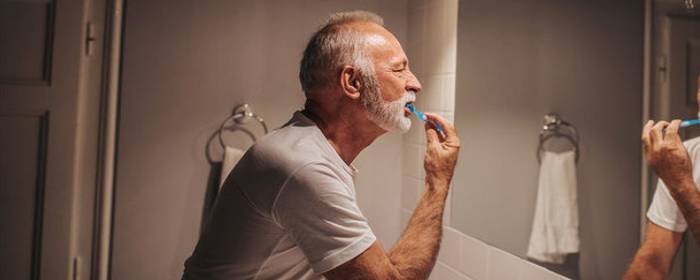 When it comes to chronic conditions like Alzheimer's disease, experts are consistently exploring new research which could shed light on causative factors. The disease, as with many other serious illnesses, is believed to be caused by a combination of genetic, lifestyle, and environmental factors that impact the brain over time. Yet, researchers have recently discovered new findings involving gum bacteria and its potential role in Alzheimer's, among other conditions. Neurodegenerative disease experts are debating one question: Could Alzheimer's be linked to gum bacteria?
The Brain-Mouth Connection
According to an article published in Experimental Biology, bacteria involved in gum disease is suspected to have the ability to travel throughout the body. The bacterium, Porphyromonas gingivalis, is the key agent behind periodontitis and is believed to exude toxins connected to Alzheimer's disease, rheumatoid arthritis, and aspiration pneumonia. Samples of these bacteria were found in the brains of individuals with Alzheimer's, and researchers used animal studies to demonstrate how the bacterium can make its way from the mouth to the brain.
The bacteria were more common in the brain samples of Alzheimer's patients compared to people without the disease of roughly the same age. Its key toxins, called gingipains, were present in these individuals. Based on animal studies, it appears that the migration of the bacteria from the mouth to the brain can be stopped with chemicals that interact with gingipains.
The Critical Importance of Oral Care
Dentists have long urged patients to take caution against periodontitis, the most serious form of gum disease. Left unaddressed, it can lead to tooth loss and can damage the soft tissue and bone that support the teeth. Yet, experts now believe that it can also have body-wide effects. Previous research has suggested that it the bacteria that causes the disease could travel through the bloodstream and cause other conditions, such as coronary artery disease or stroke. These newest findings suggest that proper dental care is especially important for individuals with genetic risk factors for Alzheimer's disease or Rheumatoid Arthritis.
While gum disease is common, it's often preventable. Although genetic factors may play a role in a person's likelihood for developing periodontitis, there are many controllable factors which can also be addressed. Avoiding or quitting smoking, brushing and flossing regularly, and having dental cleanings at least once per year are some of the most effective strategies for avoiding gum disease and its potential complications.
Contact us at Stemedix to learn more about this and other promising studies!