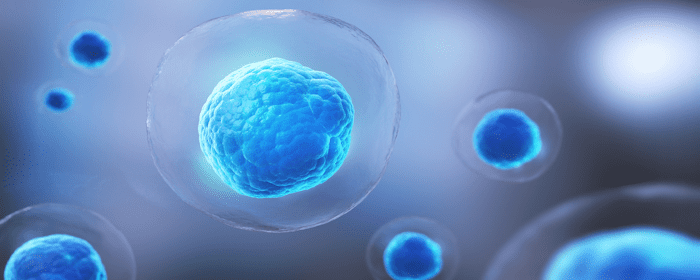 Neuropathic pain (NP) is a complex, wide-ranging, and often debilitating condition that contributes to chronic pain. Caused by a number of different factors and contributors, the condition most commonly involves disease, chronic condition, or injury to the nervous system.  
Defined by the International Association for the Study of Pain (IASP) as pain that occurs as a direct consequence of a lesion or disease affecting the somatosensory system, NP is responsible for 20 to 25% of patients who experience chronic pain and is estimated to affect 8% of the population. 
While there have been significant improvements in pharmacological and nonpharmacological treatment for NP, these practices only provide consistent and lasting pain relief to a small percentage of patients. Recently regenerative medicine, also known as stem cell therapy, is being explored as a safe and effective NP therapy option.
In this review, Joshi et al. explore the possibilities of using stem cells in NP patients and discuss the relevant challenges associated with their uses in this application.
After identifying and defining the nine most common conditions associated with chronic, persistent, or recurring NP, the authors begin this review by pointing out that NP, to date, has been poorly recognized, poorly diagnosed, and poorly treated. A review of relevant literature has also demonstrated that the treatment of NP has consistently been a significant challenge for physicians, with most attempting to manage NP by targeting clinical symptoms rather than causative factors.  
Most often, pharmacological treatment approaches for managing NP have included a variety of first-line drugs (tricyclic antidepressants, serotonin-norepinephrine reuptake inhibitors, and gabapentinoids) and opioid analgesics (tramadol) as second-line drugs. Third-line pharmacological NP treatment includes stronger opioids, such as morphine and oxycodone. Nonpharmacological NP treatment options for drug-refractory NP include interventional therapies (peripheral nerve blockade and epidural steroid injection), physical therapies (massage and ultrasound), and psychological therapies (cognitive behavioral therapy).
Long believed to arise from neurons, recent studies have demonstrated the important role of immune system response in the development of NP. Specifically, immune cells were found not only to be the source of pain mediators but also to produce analgesic molecules. These findings led researchers to believe that neutrophils and macrophages could each have a major role in early NP development.  
Research has indicated that nerve injuries trigger an organized series of events to mount an inflammatory response. As part of this response to injury, pain following nerve damage has been shown to be mitigated by cytotoxic natural killer cells that selectively clear out partially damaged nerves. Additionally, this research has increasingly demonstrated that the immune system interacts with the sensory nervous system, contributing to persistent pain states.
Pharmacological and nonpharmacological treatment approaches have only produced temporary pain relief in patients with NP. Recently, stem cell transplantation has demonstrated significant potential for repairing nerve damage in NP and has emerged as a potential alternative therapeutic treatment approach. While the exact mechanism underlying stem cell-mediated pain relief remains unclear, specific stem cells (human mesenchymal stem cells, or hMSCs) have demonstrated the potential to provide trophic factors to the injured nerve as well as the ability to replace injured or lost neural cells.
While stem cell-based therapies have been shown to protect against neurodegeneration and promote neuroregeneration, the authors point out several issues that need to be addressed. These outstanding issues include identifying the optimal dosing for stem cell transplantation in the treatment of NP, sourcing of stem cells, considerations of autologous versus allogeneic transplants, precommitment to neuronal lineage, and specific dosing requirements.
Joshi et al. conclude that while NP is a chronic heterogeneous condition of the sensory nervous system with no current curative treatment, stem cells present exciting therapeutic prospects for NP. While further research to understand the exact mechanism underlying stem cell-mediated pain relief is required, current literature provides evidence of the potential of stem cells in slowing the degeneration process while promoting the survival and recovery of damaged nerves. 

Source: Stem Cell Therapy for Modulating Neuroinflammation in … – NCBI." 3 May. 2021, https://www.ncbi.nlm.nih.gov/pmc/articles/PMC8124149/.