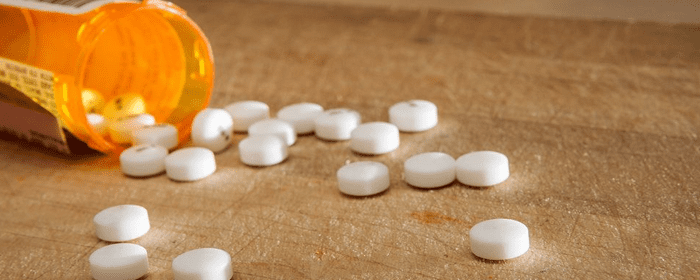 Corticosteroids are a popular treatment for a number of common conditions. Cortisone, prednisone, and hydrocortisone are the most popular corticosteroids used in the medical field. These steroids can be used to treat the following conditions and more:
Asthma
Rashes and skin infections
Joint pain or inflammation
These medications are available as tablets, injectables, inhalants, and topical creams, making them a viable solution for a multitude of health concerns. While corticosteroids can reduce inflammation and target certain sources of discomfort, they do not come without risks. Weigh the benefits and risks of corticosteroids here.
Benefits
Treatment with corticosteroids can provide a large array of medical benefits, depending on how they are used, and the condition being treated.
Corticosteroid tablets can be taken to reduce inflammation inside the body, while topical steroids can relieve itching and swelling of the skin. Injectable corticosteroids are an effective option for joint and muscle pain, while inhalant steroids ease the severity of asthma symptoms.
Along with the wide variety of uses for corticosteroids, another benefit is the speed with which they work. Corticosteroids take effect almost immediately, relieving your symptoms and helping you feel better in a matter of minutes.
Risks
While corticosteroids are effective, they do come with certain risks and precautions. The following are just a few of the side effects you may experience with corticosteroid use:
High blood pressure
High blood sugar
Vision changes
Swelling around the face (moon face)
Skin lesions and bruising
Fluid accumulation in the legs
Slower wound healing
Bone fractures
Weight gain
Mood swings
Increased risk of infections
Before starting a treatment plan that involves corticosteroids, you should always review the risks and benefits with your medical team. Your doctors can help you determine whether steroids are the best course of action for your unique medical needs.
Regenerative Medicine vs. Corticosteroids
Regenerative medicine is a rapidly evolving field that aims to develop new therapies to treat a wide range of medical conditions, and many patients are exploring this option as an alternative option.
PRP (platelet-rich plasma) and corticosteroids are both commonly used in the treatment of various musculoskeletal conditions, but they work in different ways and are often used for different types of injuries.
PRP involves injecting a concentrated solution of a patient's own blood platelets into the injured area. These platelets contain growth factors that can help to promote healing and tissue repair. PRP is commonly used for conditions such as tendonitis, ligament sprains, and muscle strains.
Corticosteroids, on the other hand, are a type of medication that is often used to reduce inflammation and pain in the body. They work by reducing the activity of the immune system and can be administered either orally, topically, or through injection. Corticosteroids are commonly used for conditions such as arthritis, bursitis, and other inflammatory conditions.
Both PRP and corticosteroids have their advantages and disadvantages. PRP can be more effective at promoting long-term healing and tissue repair, while corticosteroids can provide more immediate pain relief. However, corticosteroids can also have side effects such as weakening of the bones and tendons, while PRP is a relatively safe and natural treatment option.
The choice between PRP and corticosteroids ultimately depends on the specific injury or condition being treated, as well as the patient's individual needs and preferences. Your healthcare provider can help you determine which treatment option is best for you.