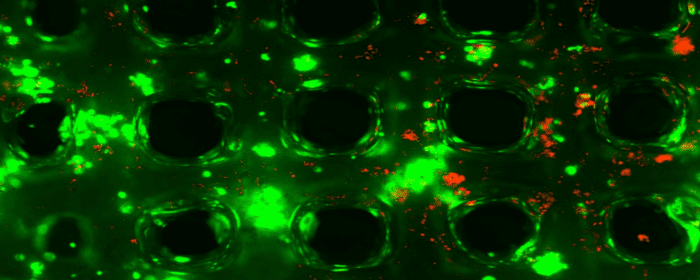 The evidence for the promise of mesenchymal stem cells in regenerative medicine has been growing for several years. With new sources regularly emerging, stem cells can come from a large variety of sources. Postnatal mesenchymal stem cells appear to have the most promise in regeneration. A new review has addressed how mesenchymal stem cells can be used with innovative scaffolding engineering approaches to improve techniques in regenerative medicine.
Mesenchymal stem cells are, on their own, good candidates for regeneration because of a number of characteristic features. For instance, they can differentiate into many different types of cells. Osteoblasts and chondroblasts are two cell types that mesenchymal stem cells differentiate into and that can be supported in bone regeneration by 3D-printed biomaterials like scaffolds.
Mesenchymal stem cells also can have beneficial impacts on the immune system. Unlike with other stem cell types, the severe immune reactions that may occur with the transplantation of foreign materials into the body can often be avoided with the use of mesenchymal stem cells, making them a safe option in regenerative medicine.
The current review addresses the ways in which bone regeneration can be optimized through the use of mesenchymal stem cells and scaffold engineering and how new concepts in bioengineering may be able to improve regenerative medicine in combination with mesenchymal stem cell approaches. Future research will need to focus on how we can customize regenerative approaches using what we know about mesenchymal stem cells and the most cutting-edge innovations in bioengineering.