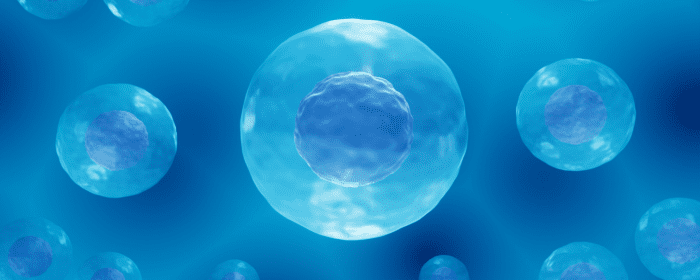 Multiple system atrophy (MSA) is a rare, degenerative adult-onset neurological disorder that affects your body's involuntary functions, including blood pressure, breathing, bladder function, and motor control. MSA also demonstrates several symptoms similar to those accompanying Parkinson's disease, including slow movement, stiff muscles, and loss of balance[1].
Considering the rapid and fatal progression of MSA, there are not currently any long-term drug treatments known to produce therapeutic benefits against the condition. The typical neuropathological hallmarks of MSA are bone marrow destruction and cell loss in the striatonigral region of the brain that results in dopamine deficiency significant enough to result in behavioral abnormalities.
Since mesenchymal stem cells (MSCs) have demonstrated the ability to self-renew and differentiate within a wide variety of tissues, Park et al., in this study, aimed to assess whether the transplantation of human-derived MSCs could have beneficial effects in a double-toxin-induced MSA rat model. Additionally, the authors assessed the signaling-based mechanisms underlying the neuroprotective effects of MSCs.
Specifically, as part of this study, Park et al. studied the effects of MSCs in 60 rats randomly allocated to one of six groups – a control group, a double-toxin group, two groups receiving MSC intra-arterial (IA) injections, and two groups receiving MSC transplantation via intrathecal (IT) injection after double-toxin induction.
After receiving treatment each group of rats underwent a variety of tests, including the Rotarod test, gait test, and grip strength test. Additionally, the brain tissue of the rats was collected, preserved, and evaluated to assess notable differences.
At the conclusion of this study, the authors found clear evidence of the protective effects of MSCs on double-toxin-induced MSA. The study also demonstrated that transplantation of MSCs prevented neuronal cell death and improved behavioral disorders caused by double-toxin-induced MSA, specifically by reducing dopaminergic neurodegeneration and neuroinflammation.
Additionally, Park et al.'s study demonstrated a higher expression of polyamine modulating factor-binding protein 1 and a lower expression of 3-hydroxymethyl-3-methylglutaryl-COA lyase (HMGCL) after MSC transplantation.
Park et al. also point out that further investigation is required to better understand the exact mechanism of neuron-specific knockdown in vivo animal and clinical trials.
The authors of this study conclude that treating MSA with bone-marrow-derived MSCs protects against neuronal loss by reducing polyamine- and cholesterol-induced neural damage and may represent a promising new therapeutic treatment option for MSA.
Source: "Prevention of multiple system atrophy using human bone marrow …." 11 Jan. 2020, https://stemcellres.biomedcentral.com/track/pdf/10.1186/s13287-020-01590-1.pdf.
---
[1] "Multiple system atrophy (MSA) – Symptoms and causes – Mayo Clinic." 21 May. 2020, https://www.mayoclinic.org/diseases-conditions/multiple-system-atrophy/symptoms-causes/syc-20356153. Accessed 4 Apr. 2022.