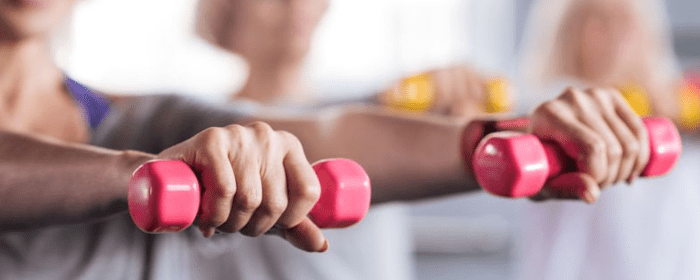 Exercise is important for good health because it offers a wide range of benefits for both physical and mental well-being. Here are some of the key reasons why exercise is crucial for good health:
Strengthens the Muscles and Bones
Exercise helps to build and maintain strong muscles and bones, which is important for overall physical health, especially as we age. When we exercise, our muscles are put under stress, which causes them to break down and rebuild stronger than before. This process is known as muscle hypertrophy, and it is how our muscles become stronger and more resilient over time.
Reduces the Risk of Chronic Diseases
Chronic diseases are long-term health conditions that often develop over time and are often caused by a combination of genetic, environmental, and lifestyle factors. Regular exercise can help to reduce the risk of many chronic diseases that may impact your heart health, immune system, mental health, weight, and cognitive function.
Improves Heart Health
Yes, exercise is great for heart health. Regular physical activity helps to strengthen the heart and cardiovascular system, reducing the risk of heart disease, stroke, and other cardiovascular problems. Exercise helps to make the heart pump stronger, lowers blood pressure, reduces inflammation, improves cholesterol levels, and improves circulation. Overall, regular exercise is a critical component of heart health, and it can help to reduce the risk of heart disease and other cardiovascular problems.
Boosts the Immune System
The immune system is the body's defense against infections and diseases, and it plays a crucial role in keeping us healthy. Exercise can boost the immune system by helping to improve circulation, reduce inflammation, increase antibody production, increase white blood cell counts, and reduce stress.
Improves Mental Health
Exercise has been shown to improve mood, reduce stress and anxiety, and boost overall well-being. Some ways that exercise can improve mental health is by releasing endorphins which are natural chemicals in the body that can improve mood and reduce pain. It can reduce levels of the stress hormone cortisol, which can have a positive impact on mental health. It also helps improve sleep which is crucial for maintaining good mental health.
Further, it can boost self-esteem which can have a positive impact on overall well-being. And finally, it can reduce symptoms of depression and anxiety. It is important to note that exercise is not a substitute for professional mental health treatment, but it can be an effective complement to therapy or medication.
Helps with Weight Management
Regular physical activity can help to burn calories, increase metabolism, and maintain a healthy weight. With exercise, you can burn calories, increase metabolism, preserve muscle mass, reduce appetite, and improve insulin sensitivity.
Enhances Brain Function
Regular physical activity has been shown to have numerous benefits for brain health, including improved cognitive function, memory, and mood. It can increase blood flow to the brain, delivering more oxygen and nutrients that are necessary for optimal brain function. It helps to boost neuroplasticity, which is the brain's ability to adapt and change in response to new experiences and information.
Cognitive functions can be improved, including attention, memory, and processing speed. And exercise has been shown to increase the production of BDNF, which is a protein that promotes the growth and survival of neurons in the brain.
Overall, exercise is a critical component of a healthy lifestyle, and the benefits of physical activity extend far beyond just physical health, but it is important to find a balance and engage in moderate exercise that is appropriate for your fitness level and health status. Talk to your healthcare provider to determine the exercise plan best for you.