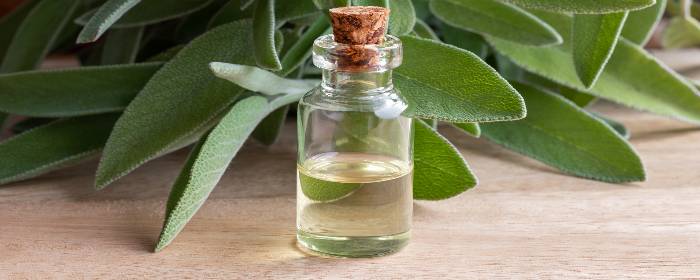 Experts have known for many years now that certain nutrients play an important role in preserving cognitive function. Brain-healthy foods like blueberries, nuts rich in omega-3 fats and seeds, and many types of vegetables have been hailed for their ability to support mental acuity. Now, sage extract is emerging as a serious contender in the fight against cognitive decline. Discover how this powerful supplement is improving brain health across various populations below.
The Decline of Acetylcholine
In both normal age-related cognitive dysfunction and dementia, the neurotransmitter acetylcholine declines. Neurotransmitters have a critically important role in brain function, as they allow brain cells to communicate with each other. Acetylcholine is among the most plentiful and important neurotransmitters, as it supports attention, memory, learning, and reasoning. It is also impacted most severely in Alzheimer's disease. In trials conducted on patients with Alzheimer's disease, treatments used specifically to boost acetylcholine were linked to a 20% lower mortality. Sage extract, it appears, is among the treatments which can support this essential neurotransmitter.
How Sage Helps
In recent studies, a proprietary sage extract with unique properties has been shown to boost cognitive performance and cerebral blood flow, in addition to improved longevity. It also protects acetylcholine by blocking an enzyme which depletes it. This distinct extract exhibits superior biological activity, has a chemical fingerprint unlike any other form of sage, and has been rigorously tested. In a study conducted in adults over the age of 64, the sage extract:
Improved memory performance by 60%, compared to placebo subjects
Led to attention scores 2.5x greater than those of placebo subjects
Improved brain function within a matter of hours
In a separate study, the extract also improved neuropsychiatric symptoms in people with Alzheimer's: cognition scores improved by 26% in the group that was given the sage extract, whereas the placebo group's scores declined by 22%. Interestingly, the powerful treatment even improved mood and cognition in younger individuals, showing results such as reduced anxiety and fatigue, extended memory and attention and boosted mood.
In addition to improving present cognitive function, sage is also believed to help combat future age-related impairment. This is because the extract supports neurotrophins, the proteins which support brain function by replenishing and repairing brain cells.
While some types of sage extracts are available for purchase, it's important to remember that concentrated forms of any herb or supplement can have intensified effects and should therefore only be taken under the care of a physician. In the meantime, adding the herb to foods like poultry, sweet potatoes, and pork is an effective way to flavor your meals without adding extra calories, and it may deliver some brain-boosting benefits at the same time.