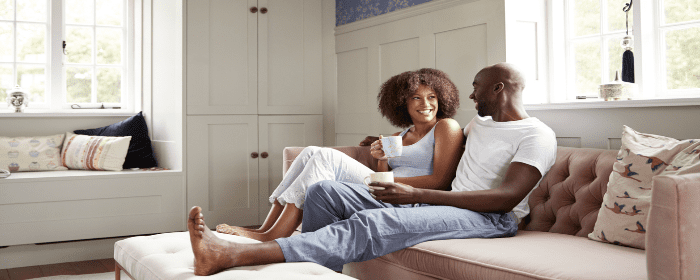 Sex drive can be notoriously difficult to measure. Most people experience surges in libido that come and go naturally, but what's considered normal may be very different from one person to the next. Here are 7 natural options for boosting libido.
Oftentimes, men and women tend to experience a decline in sex drive with age. While this may be due in part to hormonal changes, it can also result from contributing factors such as stress and certain physical conditions. Fortunately, there are treatments available to help rekindle your desire again. If you're looking to explore some natural libido-enhancing remedies first, however, here are some options to consider.
Get Ample Sleep
It's no surprise that feeling exhausted and being in the mood are often at odds with one another. Yet, the link between quality sleep and a healthy sex drive has even been backed by research, so make it a priority to clock your seven to eight hours each night.
Alleviate Stress
Stress and libido are closely related. When the stress hormone cortisol is elevated, it can reduce the production of sex hormones like testosterone. Fortunately, you can control your stress with management techniques such as deep breathing exercises, talking about your concerns with your partner, and therapy, if needed.
Focus on Your Relationship
Sometimes, issues surrounding sexual desires could stem from larger relationship challenges. Whether there seems to be little romance or you're experiencing increased bickering, many relationship issues can be solved through open, ongoing communication. You might also consider instituting date nights, cuddle sessions, and similar methods for shifting the focus back towards your partnership.
Eat a Nutritious Diet
Diet influences many aspects of health – including your sexual wellbeing. A heart-healthy diet, in particular, can improve sex health by minimizing the risk of metabolic syndrome, which is associated with erectile dysfunction and cardiovascular issues. To promote both heart health and a strong libido, be sure fill your plate with plenty of fruits and vegetables, seafood, whole grains, and healthy oils.
Exercise Regularly
Similar to diet, exercise can also play a role in boosting libido. Physical activity increases activity within the sympathetic nervous system, and can therefore promote sexual stimulation. It can also minimize stress by increasing endorphins, thereby kicking off a two-fold effect to support sex drive. Aim for 30 minutes of moderate exercise five days a week. 
Maintain a Healthy Weight
Being overweight or obese could alter hormone levels, which can have a direct impact on libido. Of course, there are also secondary effects of carrying excess weight: for one, being at an unhealthy weight could lead to reduced body confidence, which may thwart sexual desires. Fortunately, the diet and exercise strategies above can lead to both weight loss and healthy, long-term weight management.
Consider Herbal Supplements
While research is limited, one study suggests that certain herbs could enhance sexual function. Maca, ginko, ginseng, and tribulus have been associated with the benefits, but be sure to speak with your physician before introducing any herbal supplements into your daily routine.