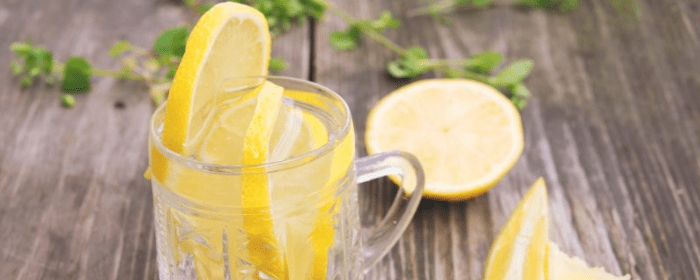 In recent years, lemon water has gained traction as a low-calorie beverage that can help you to lose weight and improve your overall health. But is this tart drink all that it's cracked up to be?
Below, we'll take a look at what the science says so that you can decide whether lemon water should become a part of your daily routine.
What is Lemon Water?
As the name suggests, lemon water is just lemon juice diluted into a glass of water. There is no exact dosage recommendation, so you can put as much or as little lemon juice in the concoction as you want. It can be consumed either hot or cold, depending on your personal preferences.
When you're mixing up your batch of lemon water, feel free to add in some extra components, like include lemon rind, honey, turmeric, mint, or any other herbs that make the beverage more enjoyable If you are not too keen on tart drinks.
Nutrition Facts
The exact nutrition facts of your lemon water will depend on how much you use. If you incorporate other herbs or sweeteners, it will also impact the nutrient profile of your beverage.
For the nutrition of a single lemon, you'll receive:
10.6 calories
21% DV vitamin C
9.6 mcg folate
While a single lemon does not provide an abundance of essential nutrients, it does contain lots of flavonoids. These compounds can help your body to fight disease.
Potential Benefits
The primary benefit of lemon water is that it is rich in flavonoids and antioxidants. These two compounds help your body to combat inflammation and prevent cell damage. Lowered inflammation can help to reduce your risk for various health conditions, such as diabetes and cancer.
In addition, adding lemon juice to your water can make it more palatable. This can help you to reach your daily water intake goals and stay properly hydrated. Adequate hydration can support weight loss efforts, optimize your mood, and improve your digestive health.
In short, lemon water has several notable benefits and virtually no drawbacks. When paired with a regular exercise regimen and proper supplementation, lemon water can help you reach your health goals!