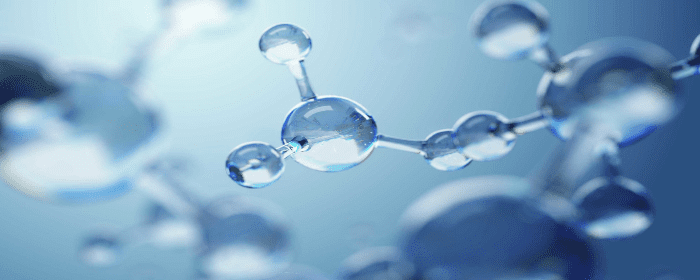 Significant advances in the treatment of cancer have increased the number of cancer survivors while also allowing survivors to live longer and with overall improved quality of life. However, these treatments have also resulted in an increase in the number of survivors now living with their debilitating side effects, the most prominent being chemotherapy-induced peripheral neuropathy (CIPN).
According to the American Cancer Society, CIPN often occurs when nerves located outside the brain and spinal cord are damaged as a result of chemotherapy treatments[1]. One of the many symptoms associated with CIPN is chronic oxidative stress, which results in a significant increase in free radicals and proinflammatory cytokines throughout the body. Common side effects of CIPN include dysesthesias, pain, anxiety, depression, insomnia, and fatigue.
It's estimated that up to 85% of cancer patients are treated with neurotoxic chemotherapy, and up to 100% of those treated with platinum-based drugs (such as cisplatin, carboplatin, and oxaliplatin), develop CIPN. Not only does CIPN significantly affect a patient's quality of life, should it develop during cancer treatment, the condition often interrupts and/or delays scheduled chemotherapy sessions.
This review, authored by Clavo et al., examines current cancer treatments potential mechanisms that could result in CIPN, summarizes current CIPN prophylactic and treatment approaches introduce and describes the role of ozone therapy in modifying oxidative stress and inflammation (with a specific focus on how it relates to CIPN), and summarizes experimental and clinical trials using ozone therapy to address the symptoms of CIPN.
Through the course of their review, the authors conclude that while there are several medications and therapies designed to address the inflammation and oxidative stress associated with CIPN, the results of their effectiveness in achieving the desired and/or intended effect(s) have been inconclusive. As a result, the authors conclude that prophylactic and therapeutic approaches to CIPN continue to be limited in both numbers and efficacy.
Ozone therapy is the process of introducing ozone gas into the body to treat an existing disease or medical condition. According to a study published in Medical Gas Research[2], ozone, when introduced into the body, creates higher concentrations of red blood cells, increases oxygen levels in the body, and produces an anti-inflammatory response. This process, when used to treat CIPN, is thought to be potentially effective in addressing the symptoms of the condition by inducing adaptive responses of tissues within the body.
The authors conclude their review by describing their current research examining the effect of ozone therapy on the analytical and symptomatic evolution of patients with CIPN. Specifically, this research will explore whether or not a relationship exists between the basal levels in oxidative stress parameters, including hyperspectral imagines (HSI), and the quality of life and symptoms self-reported by patients. The authors also call for further research to better understand the role of oxidative stress in CIPN as well as the clinical role of its modulation.
Source: (2021, March 10). Modulation by Ozone Therapy of Oxidative Stress in … – PubMed. Retrieved from https://pubmed.ncbi.nlm.nih.gov/33802143/
---
[1] (2019, November 1). What Is Peripheral Neuropathy? – American Cancer Society. Retrieved July 9, 2021, from https://www.cancer.org/treatment/treatments-and-side-effects/physical-side-effects/peripheral-neuropathy/what-is-peripherial-neuropathy.html
[2] (2018, September 25). Clinical utility of ozone therapy for musculoskeletal disorders. Retrieved July 9, 2021, from https://www.ncbi.nlm.nih.gov/pmc/articles/PMC6178642/