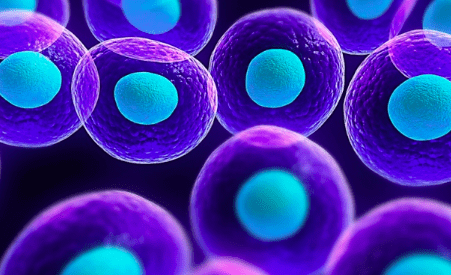 Overview
Contrary to popular belief, erectile dysfunction (ED) is not an exclusive condition for older males. In fact, over the past few years, the prevalence of ED has grown exponentially. This article will talk about the benefits of stem cell therapy for erectile dysfunction in Tampa.
According to statistics, erectile dysfunction affects over 18 million Americans or approximately 18.4% of the male population. This percentage is significantly higher in patients with diabetes.
Unfortunately, there are several etiologies of ED, which renders the treatment approach difficult. Therefore, each patient must get treated in an individualized manner.
Additionally, treating the underlying medical condition that's causing ED might not be enough in some cases. This is because the penile tissue is already damaged and no conventional therapy is going to restore it.
Nevertheless, this article will cover the basic pathophysiology of ED, as well as how stem cell therapy helps with this condition.
Pathophysiology of Erectile Dysfunction
Although there are numerous diseases that can cause erectile dysfunction, the final result is usually the same. Every patient experiences interruption of the normal blood flow to the penis.
As a result, an erection might not be possible anymore, and in some patients, it is only temporary.
Several elements could be affected by this pathogenesis:
· Smooth muscle damage
· Absence of chemical vasodilators (e.g. nitric oxide)
· Partial obstruction of blood vessels (i.e. atherosclerosis)
Unfortunately, each of these conditions has entirely different pathophysiology, which explains the various treatment approaches to erectile dysfunction.
If the patient is old, and the damage is extended, the chances of restoring normal erection are quite low.
However, it is not impossible to help treat; stem cell therapy could be the solution to ED regardless of the patient's underlying cause.
In the next section, we will discuss some major concepts of stem cell therapy.
Stem Cell Therapy
Stem cells have the ability to become new cells through self-renewal or give rise to virtually any other cell type in the body such as a bone, heart, or muscle cell.
From this scientific concept, scientists were inspired to obtain and use these special cells to treat many types of conditions like neurodegenerative, autoimmune, orthopedic related injuries, bone marrow failure, and more.
In our context, mesenchymal stem cells are used in a solution that also contains platelet-rich plasma (PRP) to treat erectile dysfunction.
Once prepared, this solution is administered to targeted areas of the penis to promote the growth and regeneration of the damaged tissue.
This technique has shown its effectiveness shortly after the procedure. Moreover, the effect can show improvement lasting for over a year, which is excellent compared to available treatments that need to be taken at least once a week.
Final words
Stem cell therapy has the potential to be the solution for several debilitating diseases, and unlike what most people think, this treatment modality is not some futuristic technique that's hasn't been applied in reality.
On the contrary, many institutions around the world have already incorporated stem cell therapy as part of their protocol.
If you want to learn more about this technique, Contact us today for a free consultation and a Care Coordinator will be able to help provide more information.