Regenerative Medicine in Delray Beach, Florida
Welcome to Delray Beach, FL! One of the original satellite offices of Stemedix, Delray Beach is located on the southeast coast of Florida and is known as the "Village by the Sea" due to its small-town ambiance with glamourous edge. The city of Delray Beach is located in the southern end of Palm Beach County, Florida, about 9 miles north of Boca Raton.

As you arrive to Delray Beach, your high-quality experience with Stemedix begins. You will be picked up from the airport, with your own personal car service and taken to the pre-arranged hotel of your choosing at our St. Petersburg, Florida location options. This video will help to provide an overview of your arrival experience to Delray Beach.
While in Delray Beach, you will be provided with personal car services to and from your Stem Cell IV Therapy in Delray Beach, Florida appointments with accommodations fitting your condition needs.
For those needing medical assistance, Stemedix offers access to a certified trained Caregiver to help patients that may require extra care, such as bathing, dressing, meals, etc. Interpreter services may also be offered. These services may include additional fees and are determined case by case. Medical equipment and/or supplies needed during your IV therapy stem cell treatment stay can also be arranged. Some can be supplied complimentary, however, in some cases, additional fees may be required. Please let your Care Coordinator know what medical accommodations you may need during your treatment week and we will do our best to meet your medical needs. At Stemedix we offer the best regenitive medicine and IV Therapy options in Delray Beach Florida.

Delray Beach has much to offer from it's downtown arts district to "The Avenue" which is a well known shopping and dining experience. Located footsteps from the Atlantic Ocean, The Avenue has brick-paved sidewalks lined with palm and oak trees create a charming ambiance which makes for a perfect day or evening walk.
The Pineapple Grove Arts District is dotted with public art and galleries. Nearby, Cornell Art Museum displays contemporary works. The lakeside Morikami Museum and Japanese Gardens offers tea ceremonies, calligraphy workshops and serene outdoor spaces. The Silverball Museum is a 9,000-square-foot museum offering classic video games such as Ms. Pac-Man, two floors of pinball machines, arcade games and even the original skeeball alleys from New York's Coney Island – Eldorado Arcade. The best part about it is that all the games are set to free play, which means unlimited plays are included in your admission.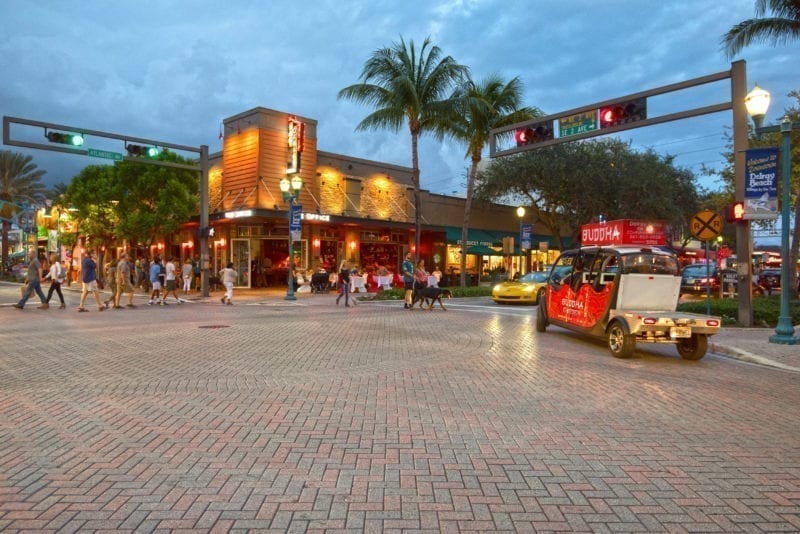 As your treatment week concludes, your personal car service will take you to the airport, train or bus station where you will be able to return home and continue your rest and post-treatment care.