"My goal is to provide patients with the best regenerative medicine experience. I treat every patient the way I would want to be treated, with courtesy, kindness and respect. This is the kind of service that our patients expect, deserve and receive. I perform a detailed evaluation and offer a tailored treatment plan in line with their condition. We provide only on the safest, state of the art technologies and finest FDA approved equipment to facilitate positive change and the most effective stem cell treatments available."
Dr. Thomas Balshi is a dual-board certified physician in Internal Medicine and Dermatology and is specialized in Cellular Molecular Biology and Regenerative Medicine. His educational background includes extensive training in both medical and surgical disciplines. A pre-med honors graduate from Boston College, Dr. Balshi pursued graduate studies in Cellular Medicine and Microbiology at Thomas Jefferson University Medical School in Philadelphia. He earned his undergraduate medical degree from the American University (of the Caribbean) School of Medicine, where in addition to his academic pursuits he served as a PADI underwater medical rescue scuba diver.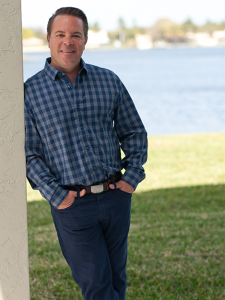 Dr. Balshi's undergraduate clinical studies and subsequent residency in internal medicine took place at St. Agnes Hospital in Baltimore, Maryland, where he was honored to serve as Chief Resident of the Department of Medicine, including teaching responsibilities and coordination of clinical rotations for 45 residents. He has performed procedures in Stem Cell Therapy, Amniotic Membrane injections, and Platelet Rich Plasma (PRP). He attended the Global Stem Cell Conference and in 2009, he completed stem cell training in Europe and Australia. Dr. Balshi is a member or graduate to a number of medical associations, societies, and hospitals.
Upon completion of his second residency in dermatology at the prestigious Gulf South Medical Surgical Institute in New Orleans, Dr. Balshi pursued continued research and applications of PRP and adult derived mesenchymal stem cells. Dr. Balshi pioneered a process of isolating stem cells from fat harvested by mini liposuction. Dr. Balshi was one of the originating physicians in the United States performing stem cell therapy and as a board-certified dermatologist and expert in liposuction procedures, he is Stemedix's leading Adipose Stem Cell Therapy Physician. He has performed around 1000 adipose and umbilical cord stem cell procedures to date. In 2015, Dr. Balshi was awarded Physician of the Year by the American Association of Physician Specialists due to his excellence in both clinical practice and in the academic arena.