STEM CELL THERAPY FOR HIPS
Receive Tomorrow's Treatment – Today!
Regenerative Medicine, also known as stem cell therapy for hips, is an alternative option to help manage the symptoms of hip joint pain.
— YOUR REGENERATIVE JOURNEY CAN BEGIN
Stem Cell Therapy for Hips – Discover a new alternative way to help manage your symptoms.
Whether you have recently experienced or battling this condition for years, this breakthrough in Regenerative Medicine, also known as stem cell therapyt for hips, may be a potential opportunity for an alternative option in your journey to wellness.
With Stemedix Regenerative Medicine Therapy, your rebuilding and pain management process can begin.
Studies have shown the following potential symptom improvements:
Reduction or elimination of joint inflammation & swelling
Reduction or elimination of joint pain & tenderness
Regeneration of new cells, tissue, and cartilage
Increased mobility and range of motion
Heal and strengthen damaged tissue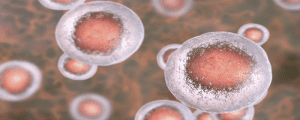 Regenerative Medicine Therapy
In the US, there are more than 76 million people who have hip pain. They may have pain due to an injury, a condition, being overweight, or natural wear and tear. About 15% of those 65 years or older experience hip pain. The pain can often be managed by either anti-inflammatory medicines or lifestyle changes. For anyone at risk of hip pain or fractures may try to prevent by taking vitamin D and calcium. If surgery is part of the treatment discussion, this is a more prominent injury that basic management as mentioned may not be an option.
What if there was another natural option to consider for a longer-term benefit? Stem cell therapy for hips has become a more popular topic for those seeking this type of alternative. The science behind stem cells has been studied and what these studies show is that mesenchymal stem cells have the potential to differentiate into various types of cells, including bone, cartilage, and muscle cells. Even further studies have shown that part of this regenerative potential is powered by small packets containing growth factors and proteins that stem cells release called exosomes. The exosomes produce a paracrine signaling effect for cell-to-cell communication that induces changes in nearby cells, altering the behavior of those cells.
Stem cell therapy for hips is a natural option that helps decrease inflammation, relieves pain, promotes faster healing, and potentially regenerates damaged tissue. This procedure is a minimally invasive administration of mesenchymal stem cells into the target area under ultrasound guidance. The treatment shows few to no side effects and is widely considered to be safe. It is, therefore, an option to consider for patients who may not have responded to other therapies, or for those who wish to explore alternatives to invasive surgery.
Although Regenerative Medicine isn't a cure-all, it can potentially improve the quality of life for patients. By supporting the healing process at a cellular level, patients can pursue their journey towards a more pain-free way of life.
Please see the comments and personal videos testimonies on our website to see our patients' experience and their personal journey to wellness with Stemedix.
How Stemedix Helps You Heal

Professional Medical Care
Our Board-Certified Physicians specialize in regenerative medicine. They stay abreast of the latest developments in stem cell research. Each patient is screened and reviewed before being approved for therapy.

Advanced Therapy
Each patient is thoroughly reviewed to ensure their safety for treatment. The physicians will then determine potential benefit candidacy. If approved, a customized treatment plan is offered for the patient.

Specialized Care
Stemedix can help coordinate patients with necessary wheelchair transportation, medical equipment, and Care Giving services as needed during their stay. Your Care Coordinator is available for questions and assistance.
Latest Articles on Stem Cell Therapy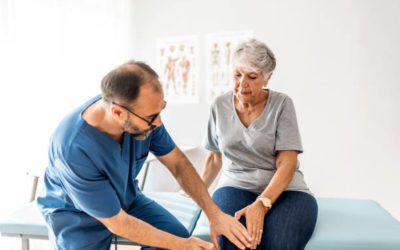 Osteoarthritis is the most common form of arthritis, affecting 32.5 million adults, according to the Centers for Disease Control and Prevention. This condition appears most often in the hands, knees, and hips. It causes the cartilage inside a bone to start to break...
read more